Serbian Ambassador to China Milan Bacevic Visits YOFC
On April 8, a delegation led by Milan Bacevic, Serbian ambassador to China, visited Yangtze Optical Fibre and Cable Joint Stock Limited Company (hereinafter referred to as YOFC; stock code:601869.SH, and 06869.HK) and received a warm reception from Zhang Guanghua, deputy secretary of CPC and chairman of the trade union of YOFC.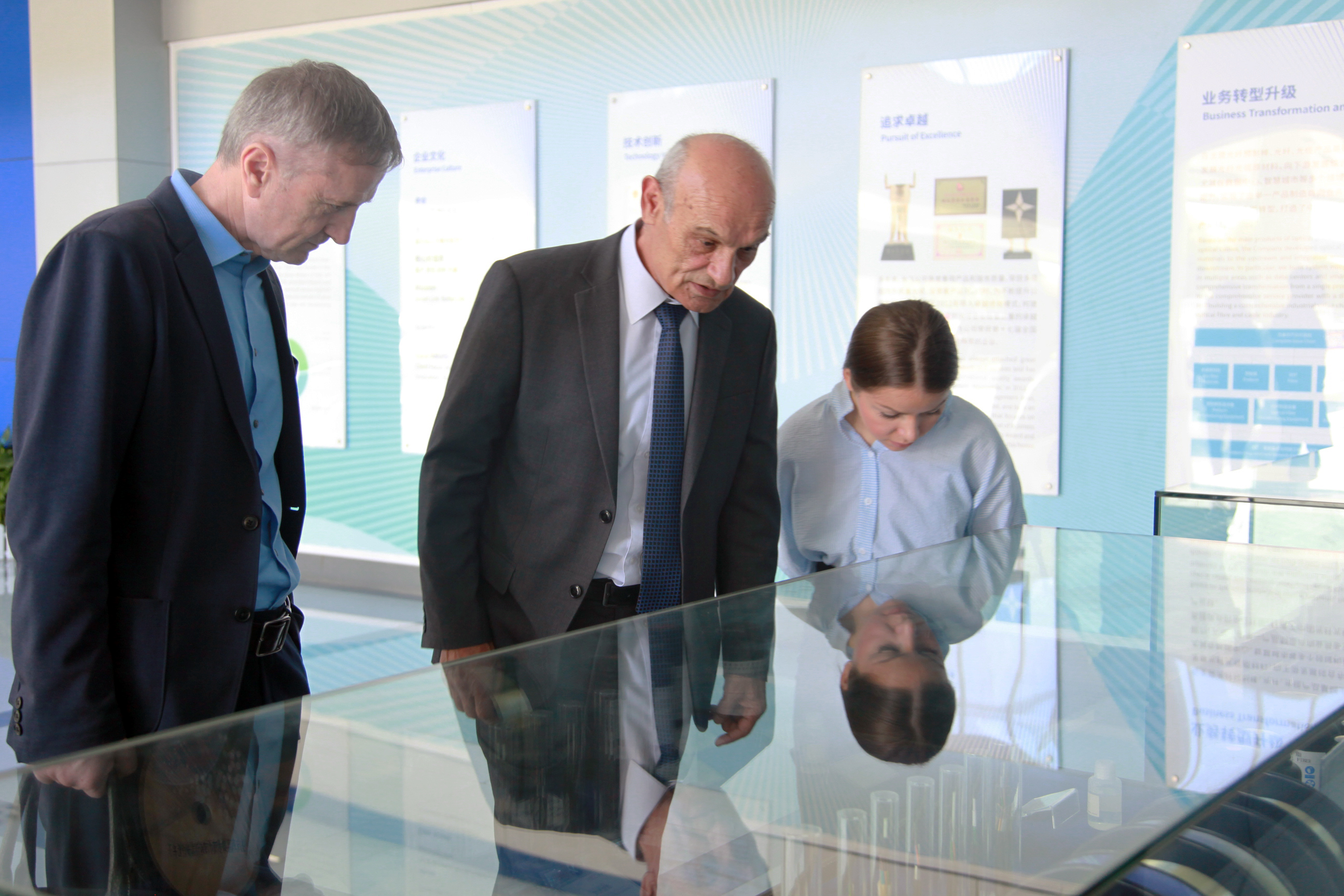 During this visit, Ambassador Bacevic and other delegates mainly learned about the recent development of YOFC. Mr. Zhang said that YOFC had proactively formulated strategies and promoted high-quality growth in line with the Belt and Road Initiative. In the exibition hall, Ambassador Bacevic and other delegates had a look at YOFC's main products and the latest innovative outcomes, and fully acknowledged its achievements in technology innovation, quality enhancement, capital operation and brand promotion.
In the future, YOFC will adhere to the mission of "Smart Link  Better Life" and contribute to the popularization of optical fibre technologies with high-quality products and solutions provided for the upcoming IoT era, so as to consolidate its presence in the booming of global optical communication.