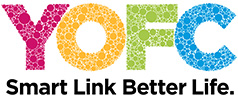 Privacy Agreement for Yangtze Optical Fibre and Cable Joint Stock Limited Company Website
Yangtze Optical Fibre and Cable Joint Stock Limited Company (hereinafter referred to as YOFC) is fully aware of the importance of user information security, andtakessecurity protection measures,in accordance with the relevant laws and regulations,to protect your user information. The YOFC website ismainly provided for corporate users, andprovision ofcorporate information duringregistration is recommended. Before submittingpersonal data to YOFC, please be sure to thoroughly read and understand this Privacy Agreement (hereinafter referred to as "this Agreement").
This Agreement applies to the YOFC website and Solutions that link to or reference this Agreement, and describes how we collect and handleyour personal information. By using the YOFC website, youare deemed to accept and agreetothe content of this Agreement.
1. Collection andUseofYour Personal Data
Personal information meansanyinformation recorded in electronic or other forms that, either on its own or jointly with other data, can be used to identifya specific natural person or of reflectingthe activities of that person. The personal information referred toin this Agreement includes: basic information (including name, phone number, and e-mailaddress),network identityinformation (including system account, IP address, e-mail address, passwords and related password recoveryanswers),personal online records (including website browsing, software usage,andclick records); information for personal frequently-used devices (including hardware model, device MAC address, operating system type, software list unique device identification codes,such as IMEI/android ID/IDFA/OPENUDID/GUID, SIM card IMSI etc., and other information describing the basic statusof personal frequently-used devices). We only collect your personal information when you accessthe YOFC website or related servicesprovided by YOFC. We will only collect and use your personal information for the following purposes:
(1) User registration.
(2) User login.
(3) Provision of a personalized user experience and content.
(4) Customer service and online communication functionality.
(5) Sendingyou important notices; sendingproduct and service information which may interest you; invitingyou to participate in online or offline activities; sendingyou marketing information.
(6) Analyzingthe operation of the website,and improvingour products and services.
(7) Protectingthe data security of our products, services, and customersor users.
(8) Complyingwith and enforcingapplicable legal requirements, relevant industry standards, or our agreements.
We may obtain account information (avatars, nicknames)that you have authorizedto share, from a third party, and bind your third-party account with your YOFC account after you agree to this Privacy Agreement, allowing you tolog in directly to use our products and services through saidthird-party account. We will use your personal information after confirming the legality of the source of personal information, inaccordancewithagreementswith third parties,and in compliance with the relevant laws and regulations.
2 . Useof Cookies and Similar Technologies
2.1 Useof Cookies
1. In order to personalize your online experience and provide an easieraccess experience, we may placeone or more small pieces of dataknown ascookies on your computer or mobile device. The cookies assigned to you are unique,and can be read only by the web server inthe domain that creates the cookies. We placethese cookies to simplify the stepsrequired for repeated login, to store your browsing preferences, to help determine your login status, and your account or data security.
2. We will not use cookies for any purposes not statedin this Privacy Agreement. You can manage or delete cookies based on your own preferences. You can clear all the cookies saved on your computer. Most web browsers accept cookies automatically, but you can usually modify your browser settings to reject cookies,according to your requirements. In addition, you can clear all the cookies saved in your browsersoftware. However, if you do this, you may need to alteruser settings each time you visit the YOFC website, and the information previously recorded will also be deleted.This may also have a certain impact on the security of youruseofservices.
2.2 Use of ETag (Physical Tag) and Similar Technologies
In addition to cookies, we also use ETag and other similar technologies on the website. ETag is anHTTP protocol header transmitted between the Internet browser and server, whichcan help avoid unnecessary server load, improve service efficiency and save resources and energy. At the same time, we may record your identity viaETag toimprove theservice experiencewe provide. Most browsers provide users with a function to clear cached browserdata, which allows you to perform via browser settings. However, please note that you may not be able to enjoy animprovedproduct or service if ETag is disabled.
3 . How Do We Shareand Disclose Your Personal Data
3.1 Sharing of Personal Data
We may share your user information inthe following ways:
· With other parties after obtaining your explicit consent.
· In response to a request for information bycompetent authority in accordance with the requirements of laws, regulations, litigation or arbitration, or otherwise as required by administrative or judicial authorities.
· Within YOFC and any of our worldwide subsidiaries for purposes of data processing or storage.
· With business partners, service vendors, authorized third-party agents, or contractors to provide a requested solution, service or transaction. When sharing with authorized partners: we may delegate provision of someservices to trusted partners, and therefore share some of your user information with these partners in order to provide improvedcustomer service and optimizeduser experience. We will only share your user information for legal, legitimate, necessary, specific and clear purposes, and will only share such user information as is necessary to provide services. Our partners have no right to use shared user information for any other purpose.
· In connection with, or during negotiations of, any merger, sale of company assets, takeover or restructuring, financing, or acquisition of all or a portion of our business by or to another company.
· With law enforcement officials, government authorities, or other third parties as necessary to comply with legal process or meet national security requirements; protect the rights, property, or safety of YOFC, its business partners, you, or others; or as otherwise required by applicable law.
3.2 Disclosure of Personal Data
We will only publicly disclose your user information under the following circumstances:
· With your explicit consent,or based upon your choice.
· To comply with applicable laws or respond to valid legal procedures, YOFC may also disclose your personal data to law enforcement or other government agencies. Insome jurisdictions, if YOFC is involved in restructuring, merger & acquisition, or a bankruptcy or liquidation lawsuit,your personal data may also be disclosed to a partyto this. YOFC may also disclose your data when appropriate, for example, for the purpose of executing a Contract,when we believe the disclosure is necessary or appropriate to prevent physical harm or financial loss, or when it is in connection with an investigation of suspected or actual illegal activity.
4. How Do We Protect and Save Your Personal Data
4.1 YOFC takes the security of your personal dataseriously. We take reasonable,feasible security protection measures,compliantwith industry standards,to protect your personal information from unauthorized access, public disclosure, use, modification, damage or loss. For example, personal information is protected by SSL protocol encryption when the data isexchanged between your browser and the server; we also provide HTTPS protocol safe browsing for the YOFC website; we use cryptographic technologiesto improve the security of personal information; we use trusted protection mechanismsto prevent malicious attacks on personal information; we deploy access control mechanismsto permit only authorized access to your personal information;and we organize security and privacy protection training for employees to better understand the importance ofuser data protection.
4.2 The Internet is not an absolutely secureenvironment. When you are using servicesprovided by the YOFC website, we strongly recommend that you do not use communication methods not recommended by YOFC to submityour information. Please use a complex password to help us keep your account safe. Please protect your personal information properly and provide it to others only when necessary. If you find that your personal information, especially your account or password has been divulged, please contact us immediately,so that we can respond accordingly.
4.3 We will retain your personal data for no longer than as long as necessaryfor the purposes statedin thisAgreement, unless otherwise the retention periodextensionis required or permitted by law.The data storage period may vary withthe relevant scenarios,products and services.The standards YOFC usesto determine how long the data shall be retainedare as follows: the time required to retain personal data to fulfill business purposes,including providing products and services; maintaining corresponding transaction and business records; controlling and improving the performance and quality of products and services; ensuring the security of systems, products, and services; handling possible user queries or complaints and locating problems; whether the user agrees to a longer retention period; and whether the laws, contracts, and other equivalencies have special requirements for data retention; etc. As long as your account is necessary for services provision, we will retain your registration information.
5. How Do We HandleChildren's Personal Data
Our products, websites and servicesare intended only for adults and primarily for businesses, and registrationon our websiteby children isnot recommended. If you are a child, we request that you ask your parentsor guardiansto read this Agreement carefully. In the case ofanaccount created for a child with the consent of the child's parents or guardians, we only will use, share or disclose the dataas permitted by law, with the explicit consent of the child's parents or guardians, or when necessary for the protection of the child.
6 . Updates toThis Privacy Agreement
We may update this Privacy Agreement from time to time. If we modify it, we will post the latest version of the Privacy Agreement here. You agree to visit these pages regularly tobe informed ofsuch revisions. If we have made significant changes to this Privacy Agreement, we may also providenotice of this to you through differentchannels, such as by publishing a notice on our website or sending you a notice, before the changestake effect. Yourcontinueduse our website after such revisionstake effect is deemed to indicate youracceptance of,and agreementto comply with,suchrevisions.
7 . Contact Us
We value your inputs. Should you have questions or comments related to this Privacy Agreement, please email us at 400@yofc.com.
Issued on: April 30, 2020