On December 19th, the China Communications Industry Conference 2017 & the 12thAnnual Conference of China Communications Technology, organized by China Center for Information Industry Development andCommunications Weekly, kicked off in Beijing. YOFC was invited to the conference and was granted the 2017 China Communications Industry Golden Bamboo Award for "Annual Leader in Optical Communications Industry", and its product "Maxband® WideBand OM5 Bend Insensitive Multimode Fibre " won the 2017 China Communications Industry Golden Bamboo Award for "Annual Product and Solution". These two awards demonstrated YOFC's leading position in the industry with its comprehensive strength and its influence with innovative products in the industry.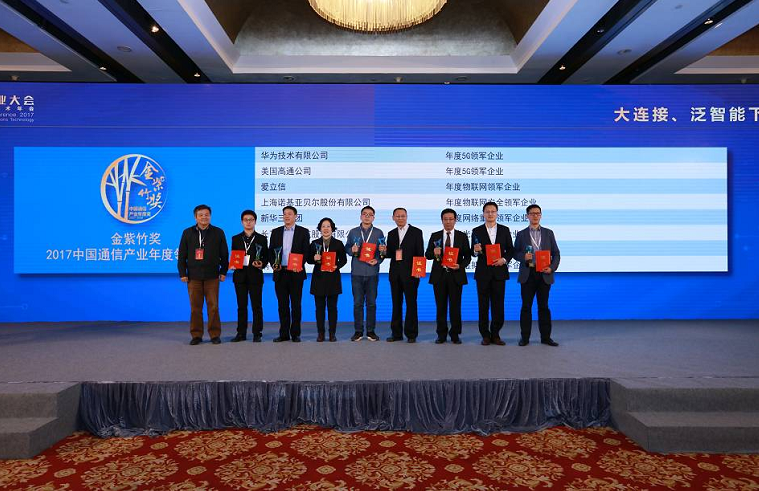 The conference, themed "innovation and challenge against the backdrop of full connection and pan-intelligence", features opening speeches from Chen Lidong (deputy director of Information Communication Division of the Ministry of Industry and Information Technology (MIIT)), Wang Weiming (deputy director of Science and Technology Division of MIIT), Kan Runtian (an inspector of Radio Management Bureau, MIIT), and Li Wei (a researcher of High-tech Office of Science and Technology Division, MIIT). Li Zhengmao (vice president of China Mobile), Lv Tingjie (professor and doctoral tutor of Beijing University of Posts and Telecommunications), Ma Hongbing (deputy general manager of Network Construction Department, China Communications), Huang Yuhong (president of China Mobile Research Institute) and Yang Fengyi (deputy director of China Telecom Technology Innovation Center) as well as other leaders and figures in the industry made keynote speeches. The discussions focused on the current opportunities and challenges that the China communications industry faces, with parallel sessions discussing 5G and Internet of Things. At the conference, the organizers announced the ten major events and technological trend of China communications industry of the year. This list serves as the distinctive label of the conference, and it gets widely cited and anticipated by businesses. It serves as a summary of the industry's development course in the previous year, as well as an outlook of the technology market for the following year.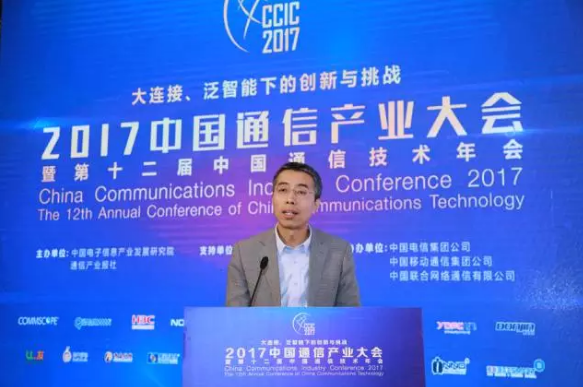 At the main forum of the conference, Zhou Lijing, vice president ofYangtze Optical Fibre and Cable Joint Stock LimitedCompany (YOFC), was invited to offer a keynote speech, "Innovative Optical Fibre Technology Gives Impetus to Full Connection". He introduced YOFC's efforts and achievements in fibre technology innovation, as well as the applicable areas of YOFC's new optical fibre in this era of full connection and pan-intelligence, which received great praise from the guests. YOFC thoroughly implements the concept of innovation-driven development, puts research and innovation as its engine in the company's development, and relies on innovation for technological and sustainable development in its business. In response to the fact that future network reconstruction needs a second generation of ground long-distance cables with higher speed and larger capacity, YOFC launched the Farband® Ultra: Ultra Low Loss and Large Effective Area Fibre , whose 1,550nm loss is as low as 0.15dB/km. Driven by the development of cloud computing and big data, the data center and cloud server have seen a compound annual growth rate of more than 20% in recent years. With this trend, YOFC's self-developed OM3/OM4/OM5 anti-bending multimode optical fibre and cable have emerged, and have been since applied in data center projects at world-renowned Internet companies.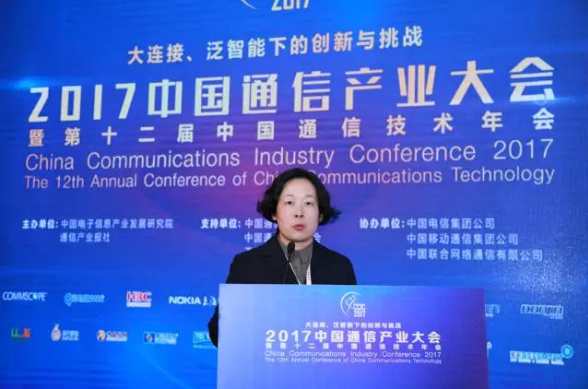 The Internet of Everything is inseparable from the carrier of information transmission, and innovation of optical fibre technology based on future application is meeting the demand in this era of full connection and pan-intelligence. Being bold in the face of challenges and innovation serve as the theme of this conference. It is also what YOFC has been doing for the past years. As the world's largest supplier of optical fibre preform, optical fibre and cable, YOFC directs its development with an innovative spirit. Through innovation in products and technology, YOFC provides the latest products and solutions that fits this era of full connection and pan-intelligence, and propels the overall technological progress and industrial development of the entire field.