Visiting YOFC by Professor William E. Moerner, Laureate of the Nobel Prize in Chemistry
On November 13, Mr. William E. Moerner, a laureate of the 2014 Nobel Prize in Chemistry and a professor of Stanford University, visited Yangtze Optical Fibre and Cable Joint Stock Limited Company (YOFC) (Stock Code: 601869.SH, 06869.HK). Mr. Zhuang Dan, Executive Director and President of YOFC, Mr. Luo Jie, Technical Director of YOFC, Mr. Perry Shum, a member of the Academic Committee of the State Key Laboratory of YOFC and a professor of Nanyang Technological University (NTU) in Singapore, and other staff jointly received Mr. William E. Moerner, and accompanied him to visit the workshop for optical fibre preform and fibre production.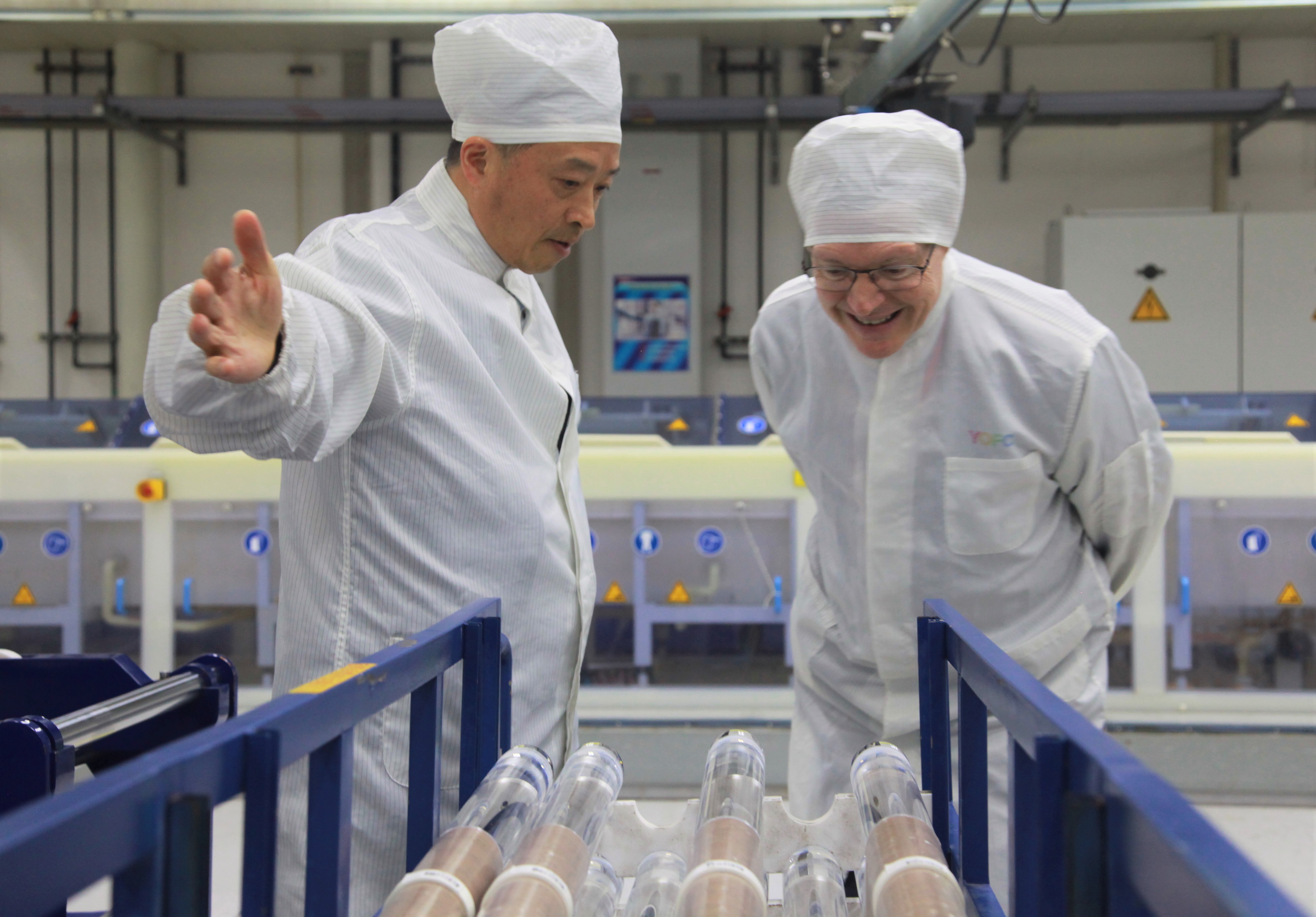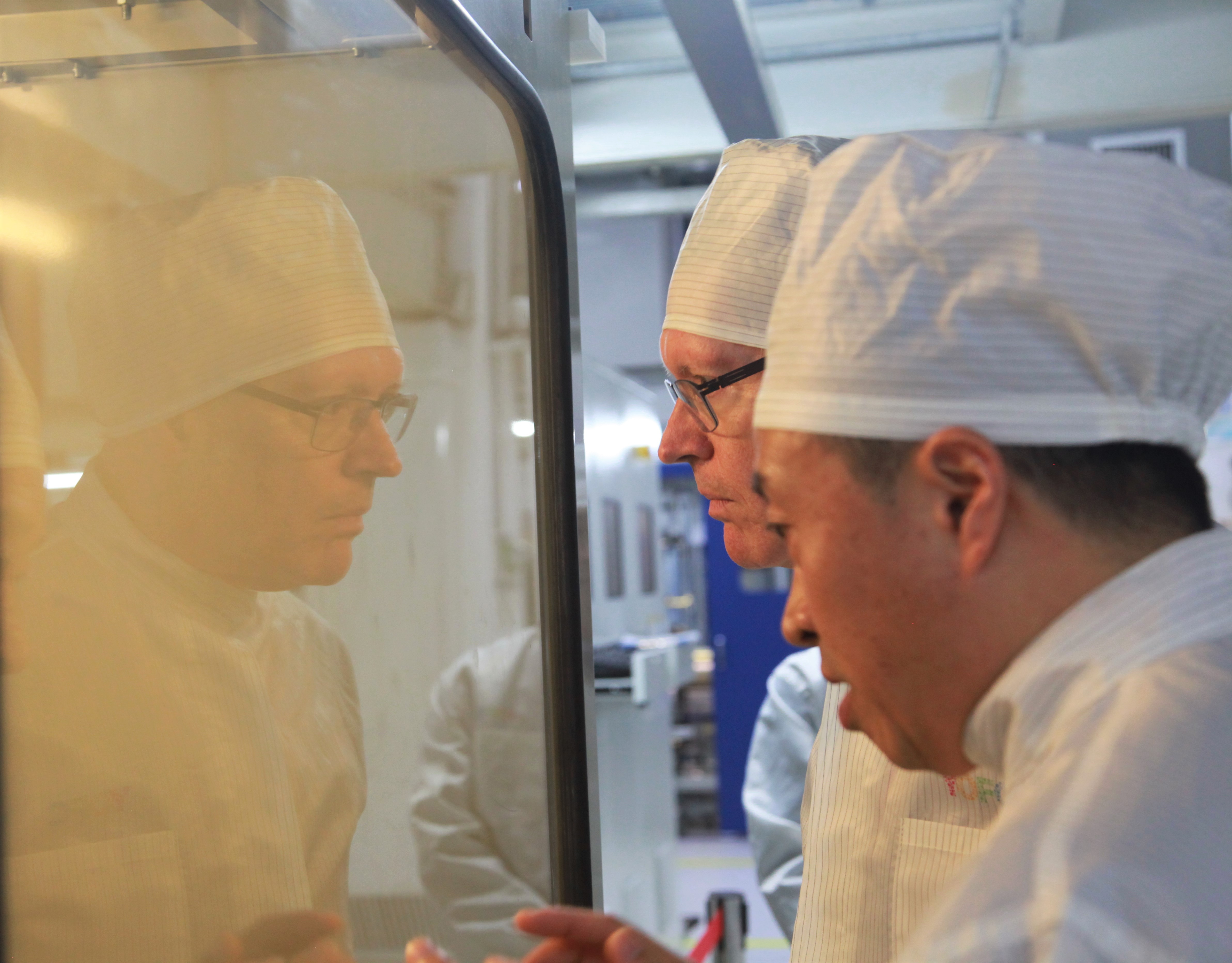 Professor William E. Moerner is a well-known expert in the field of single-molecule spectroscopy and fluorescence spectroscopy. After learning about the proprietary high-end production facilities and the whole fibre production process of YOFC, he said that YOFC's techniques, technologies and high-end production facilities for full output were impressive. He also praised YOFC's popularity of the high-level intelligent manufacturing, high energy-efficient and environment-friendly new coating and curing technologies. During the visit, Professor William E. Moerner mentioned that the optical fibre is needed in the research, and expected to deeply communicate and cooperate with YOFC in the future.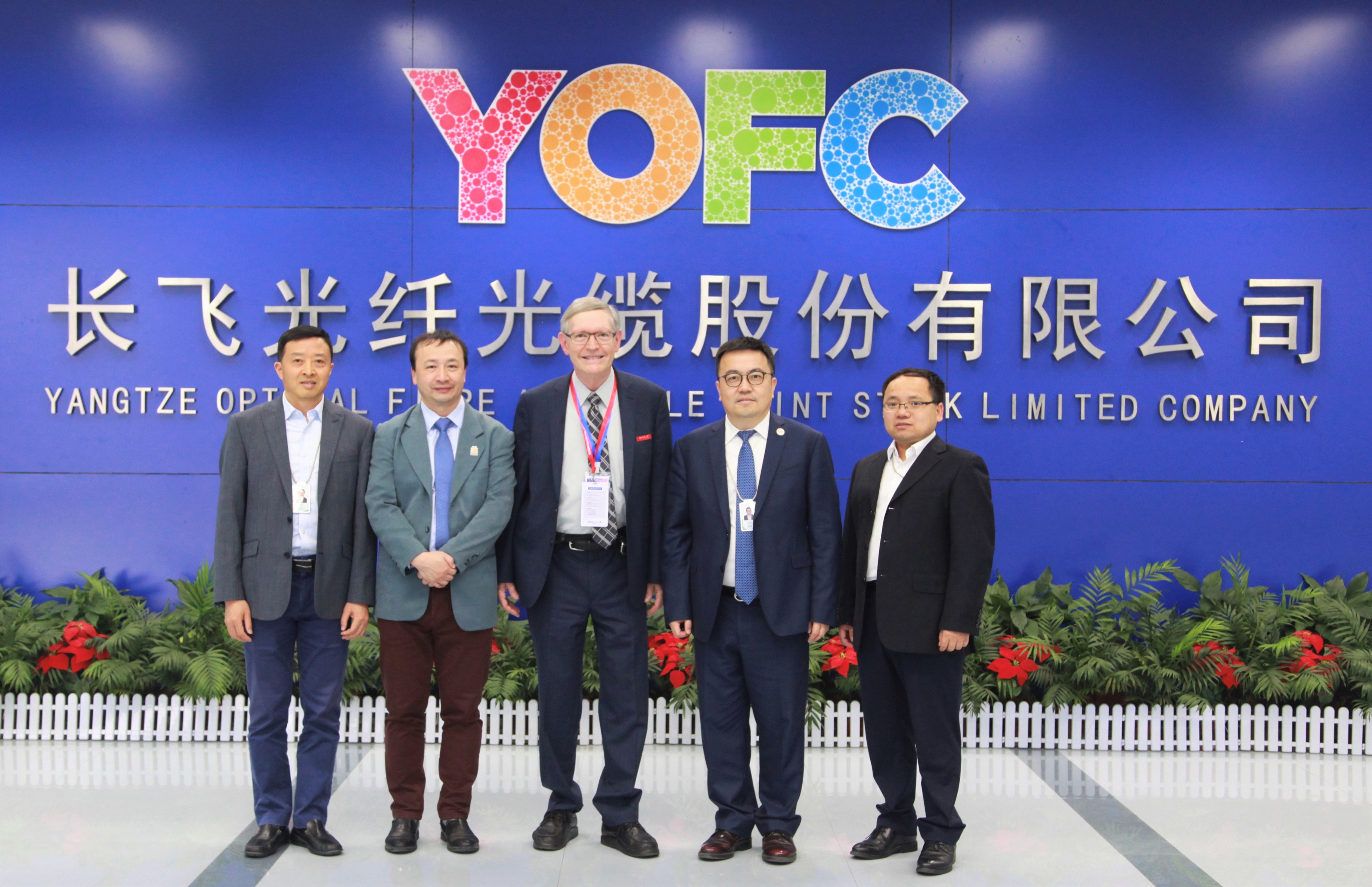 Professor William E. Moerner currently serves as the Harry S. Mosher Professor at Stanford University in the United States. In 1982, he received a Ph.D. in Physics from Cornell University. In 1982–1995, he worked as a researcher and administrator at IBM Research Center in San Jose, California for the research and management of optical storage technologies. In 1993–1994, he worked as a visiting professor at Swiss Federal Institute of Technology Zurich. In 1995–1997, he worked as a distinguished professor at University of California, San Diego (UCSD). From 1997 to present, he has been serving as a professor at Stanford University, and acted as the head of the Department of Chemistry in the period of 2011–2014. Professor William E. Moerner also works as a fellow of the American Physical Society (APS), the Optical Society of America (OSA), the National Academy of Sciences (NAS), United States, and other institutions.