Brave the Winds and Waves with YOFC FIBBR®'s USB C5 Optical Fibre Cable in the VR World of Oculus Quest
Lack of thin USB Type-C interface? Limited device connection?
Annoyed by screen freeze and delayed game experience?
Troubled by cumbersome VR cable?
YOFC FIBBR's USB C5 offers you a solution.
In the field of 3C, the USB Type-C has become the top choice for data transmission for many laptops and VR devices. Its compact and thin interface design can not only meet users' requirements for thin and light notebooks but also make VR devices light and beautiful which is suitable for amusement. USB Type-C has led the trend in the interface due to its fast transmission speed, strong transmission power, and support for double-sided insertion.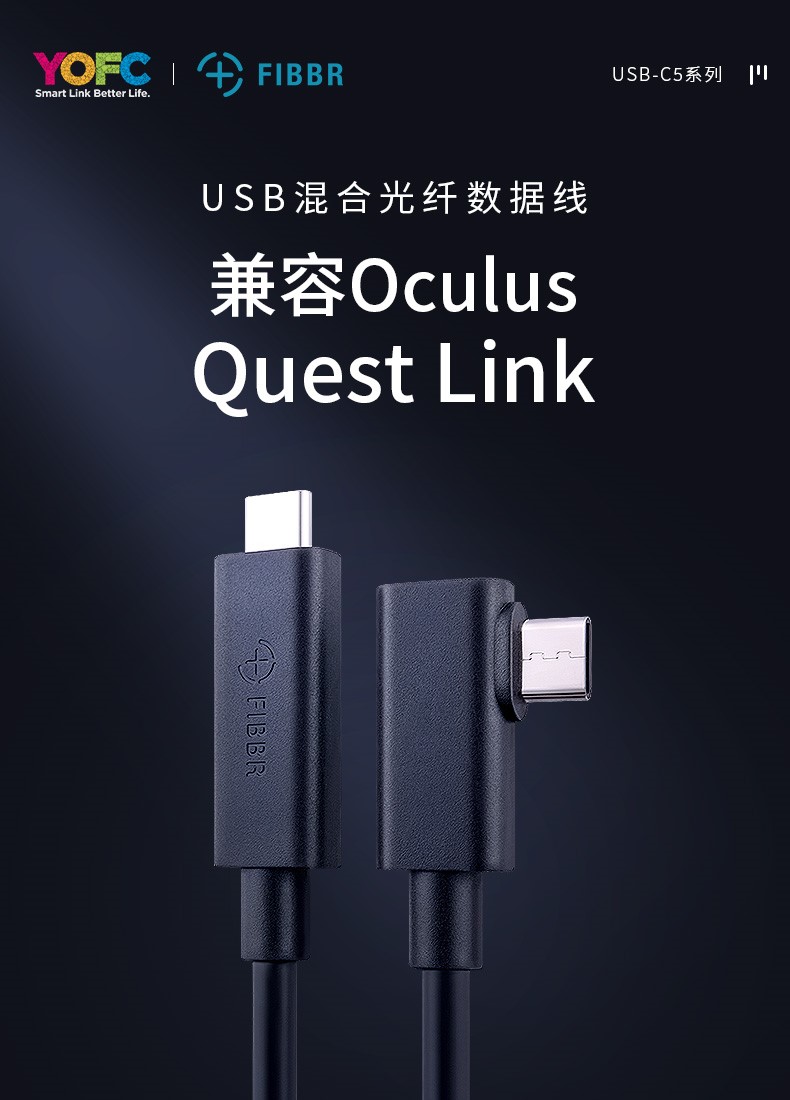 The new USB C5 optical fibre cable was rolled out by the FIBBR®, Everpro, a subsidiary of Yangtze Optical Fibre and Cable Joint Stock Limited Company (YOFC) (Stock Code: 601869.SH, 06869.HK). It is compatible with gaming computers and integrated Oculus Quest headsets, allowing users to enjoy VR content on the computer without worrying about power consumption. At the same time, it has multiple functions to meet various needs such as data transmission and charging and doesn't need to distinguish source port and display port, which is convenient to use.

This optical fiber cable adopts YOFC's special anti-bend fibre. The 4.5 meters ultra-long and soft cable is 70% lighter than traditional copper wire. When playing VR games such as Beat Saber, users can feel free and easy to move as what you want. The product containing the cable is able to resist electromagnetic interference because of the optical fibre itself and the double-layer high-quality spiral braided shielding line, thus the signal transmission is efficient and stable. Clear pictures and a smooth video experience can be delivered to users.

More to be explored in the VR World with optical speed