PT Expo China 2017, co-organized by the Ministry of Industry and Information Technology of China and China Council for the Promotion of International Trade, was held at China National Convention Centre on 27th September. This Expo is one of the largest and most influential information and communication events in Asia, providing comprehensive services and opportunities for exchange and cooperation in policy interpretation, technology research, market application and financial investment for the ICT industrial chain. Devoted to launching the most influential and innovative ICT platform, it was awarded of 'Innovation Base and Wind Vane of the ICT Market' in China and even around the world.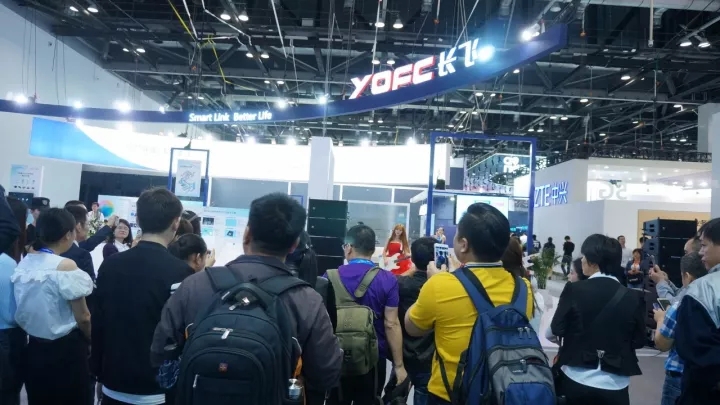 As the largest supplier of optical fibre preform, optical fibre and optical cables in the world, Yangtze Optical Fibre and Cable Joint Stock Limited Company (hereinafter referred to as 'YOFC', stock code: 6869.HK) participated in the Expo with its subsidiaries and multiple remarkable products, showing its integrated product categories and relative diversification achievements. YOFC's pavilion at the Expo attracted a variety of clients, medias and stakeholders involved in this field for visiting, consulting and negotiation. The progress and outcome that YOFC achieved has been concerned and recognized by relevant leaders among the participants.
The network development has raised new requirements to the optical fibre technology in such critical period of transformation and upgrade to the communication industry. Under this circumstance, YOFC has planned ahead to initiate the research and development of the next generation communication fibre a few years ago. As a result, YOFC brought its latest achievements in communication fibre, including Farband® Ultra: Ultra Low Loss and Large Effective Area Fibre and Maxband®WideBand OM5 Bend Insensitive Multi-mode Fibre. Farband® Ultra: Ultra Low Loss and Large Effective Area Fiber's attenuation at 1550nm is as low as 0.15dB/km. Due to its special trench cladding structure, the fibre boasts outstanding macro-bending performance while ensuring the large effective area. Applicable to 400G and above system, it is the preferred choice for large-capacity long-distance transmission on land and submarine cable.Farband® Ultra: Ultra Low Loss and Large Effective Area Fibre's attenuation can be as low as 0.152dB/km during its attenuation demostration at the Expo, which impressed the attending leaders and clients and won their full recognition. Maxband®WideBand OM5 Bend Insensitive Multi-mode Fibre is specially designed for short wavelength division multiplexing (SWDM) applications.It has high bandwidth in 850-950nm,offering optical fibre solutions for 100Gb/s and 400Gb/s multiple wavelength large capacity transmission systems.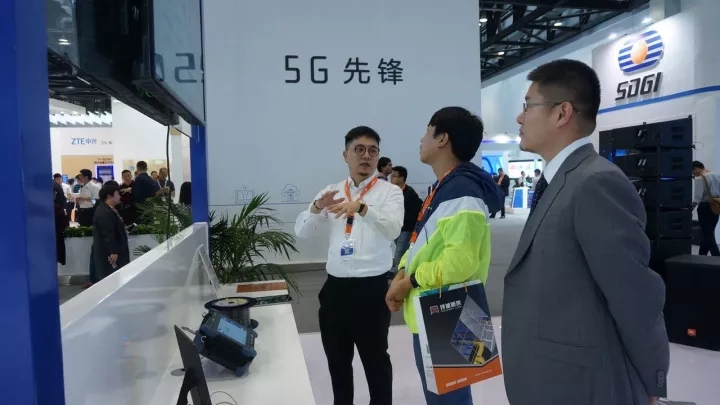 As a powerful integrated solution provider and service provider, YOFC presented multiple solutions at this trade show including: 5G cabling, data center cabling, Railway transportation cabling, rural optical network cabling,optical cabling solution for route shortage, consumer electronics AOC and FTTX and so on. In order to meet the global (especially Chinese market) demand of new network foundation link based on big data, cloud computing and high bandwidth, YOFC provided its iCONEC® data center solution to provide  total solutions. Featured with high bandwidth, high density, high reliability and high expansibility, the whole set of YOFCiCONEC®  data center cabling total solution has been highly recognized by participants. As for special circumstances of railway transportation, the company launches the optical cable dedicated for railway based on the research and development of flame-retardant and fireproof communication cable to keep the communication still unblocked at the time of unexpected fire, so as to ensure the normal running of key equipment and start the fire alarm, thus reducing the fire hazard. The solution for rural optical network minimizes the cost of construction, operation and maintenance for improvement of rural optical network by means of product model standardization, good process and quality control, incoming end free of welding and staged capacity expansion, making rural areas also can enjoy the convenience brought by national broadband network. With the rapid development of metropolitan area network and network access, urban communication pipe holes are increasingly inadequate. In view of this situation, the management of urban municipal construction gradually becomes perfect; and, approval procedures for excavation and laying are more and more strict. Due to above reasons, the current construction of optical cable routing faces the challenge of difficult routing selection and inadequate routing. YOFC, based on its network construction experience and optical cable manufacturing advantage, introduces the optical cable solution to solve the problem of inadequate routing. YOFC FIBBR devotes itself to bringing the optical fibre into home of ordinary consumers, especially the BendRobust TM special optical fibre, which serves for the last meter of fibre-to-the-home. Besides, FIBBR provides many kinds of products, the maximum transmission bandwidth of which are up to 56Gbps, with no limitation from normal distance.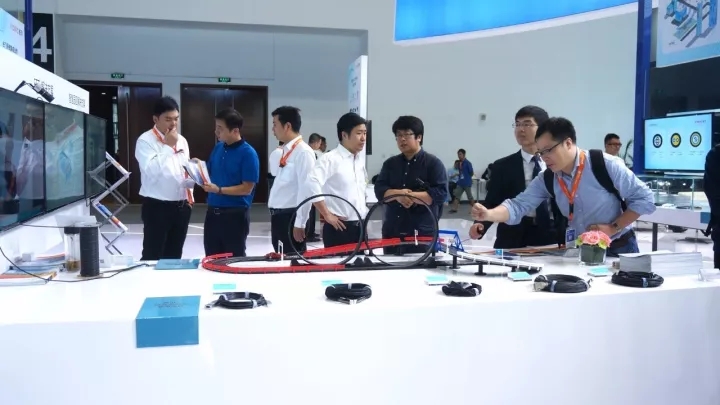 With the world-leading ability in research, development and manufacturing of optical fibre and optical cable and ODN, YOFC provides the advanced FTTX customized solutions based on all optical network. In compare with the traditional networking mode, this customized solution has advantages of longer transmission distance, higher bandwidth, less material used, lower energy consumption and easier maintenance, thus significantly improving the production level and commercial value of clients.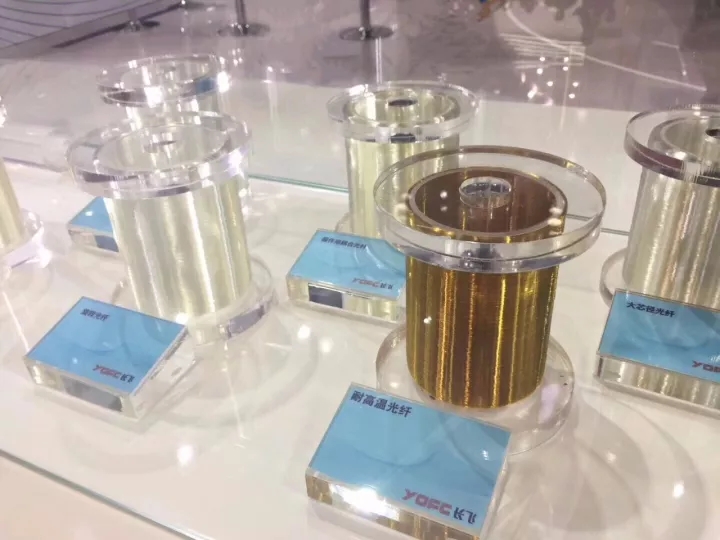 Apart from a variety of new fibre products and several solutions, YOFC also presented its whole categories of specialty fibre products, high-power fibre grating and e-commerce platform. As for special optical fibre, YOFC's special optical fibre has always been maintaining a leading role in the world. The showcase included whole categories of specialty fibers, including Polarization Maintaining Optical Fibre, Thin Coupler Optical Fibre, Stationary-phase Optical Cable and other new devices. Its high-power fibre can be applied to kilowatt-class fibre laser, as well as myriawatt-class fibre laser after multi-level parallel connection. It has been widely launched in the areas of heavy industry processing, biomedical research and national defence as well as laser communication. YOFC e-commerce platform made its first appearance at the Expo with the theme of 'Making Channel Business Simpler', demonstrating YOFC's comprehensive strength and position in the Internet+ domain. Specifically, It aims to build a communication industry ecosystem for YOFC to help various enterprises establishing their e-commerce platforms through integrating users in the communication industry, including system integrator, distributors and brand owners, and to connect every link of e-commerce in the communication industry to create an open, collaborative and flourishing e-commerce ecosystem eventually.