On the afternoon of 27th September, Yangtze Optical Fibre and Cable Joint Stock Limited Company (hereinafter referred to as'YOFC', stock code:6898.HK) held a release conference of new products with the theme of 'Intelligent Sharing of the Future'. This conference invited representatives from operators ,clients, industry associations and media to attend this event. During the event, Yan Changkun, the Vice President of YOFC, delivered the opening speech and Duan Zhigang, the Secretary-general of the Specialized Committee of Communication Cable and Optical Cable of China Association of Communications Enterprises, gave an important speech.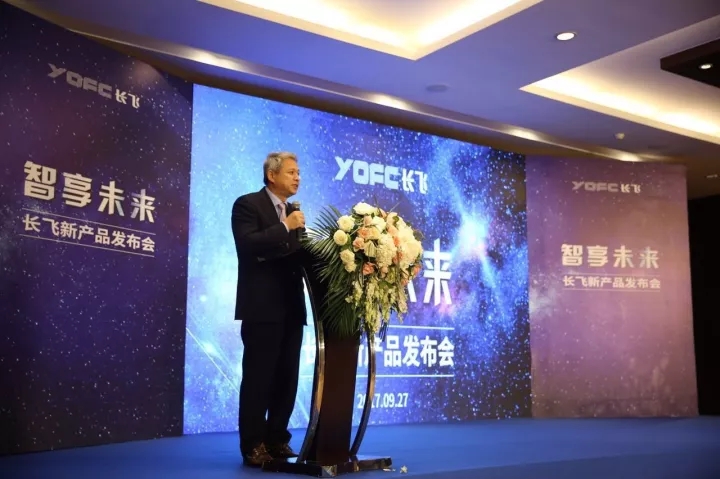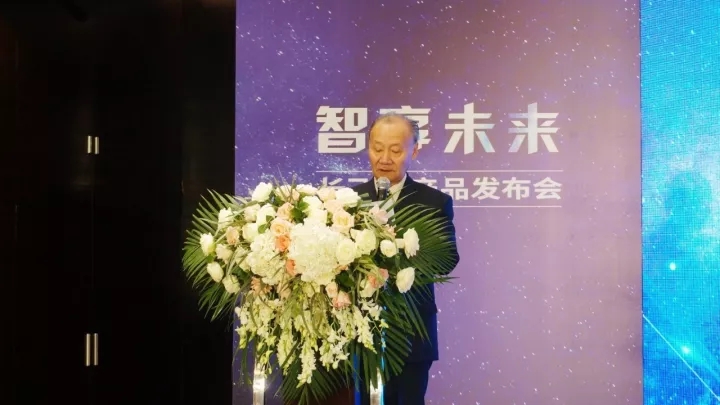 YOFC launched a variety of new products and solutions at the event, including Ultra Low Loss Fibre, Maxband® WideBand OM5 Bend Insensitive Multimode Fibre, High-powerFibre Grating for Fibre Laser, FIBBR ®HDMI2.1 optical fibre cable, YOFC iCONEC® G4 Data Center Interconnection Solution, Solution for Fibre Online-interactive Education and Solution for All-optical Network Desktop Cloud Education.
Ultra Low Loss Fibre:
Significant achievements have been made in YOFC Ultra Low Loss Fibre since it was unveiled at the OFC meeting in the March of 2015 in the United States, with the attenuation of 1550 nm being as low as 0.15 dB/km. Farband® Ultra Low Loss and Large Effective Area G.654 fibre has been applied in China Unicom's current network test as well as in the line construction of China Mobile in Jining, Beijing and Tianjin. Fullband® Ultra Low Loss G.652 fibre has passed the National Grid Information Communication Co. Ltd' s test . This two Ultra Low loss Optical Fibres will dramatically increase the single span and the distance without relay, while greatly reduce the costs in network construction and maintenance.
Maxband® WideBand OM5 Bend Insensitive Multimode Fibre:
Maxband® WideBand OM5 Bend Insensitive Multimode Fibre has high bandwidth ranging from 850 nm to 950 nm, taking advantages of WDM technology, offering optical fibre solutions for 100 Gb/s and 400Gb/s multiple wavelength large capacity transmission systems. The adaptation of Maxband® WideBand OM5 Bend Insensitive Multimode Fibre can substantially reduce the usage of small optical fibre, thereby reducing the complexity of wiring. In addition, Maxband® WideBand OM5 Bend Insensitive Multimode Fibre has very low macro bend sensitivity and supports the application and installation of fibre optic cables at small bending radii.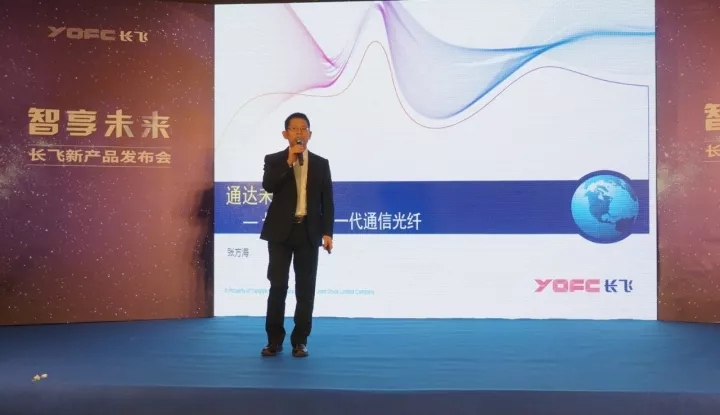 KW-scale High-power Fibre Grating for Fibre Laser:
The high-power fibre laser using the third-generation laser technology can product continuous KW-scale and 10 KW-scale power output. It is majorly applied in such fields as heavy industry processing and intelligent manufacturing. YOFC has already put its newly-launched KW-scale high-power fibre grating for fibre laser into mass production, which broke the monopoly of foreign enterprises in this market and filled the domestic technology gap. KW-scale high-power fibre grating gains the advantages of accurate control of such indicators as central wavelength and reflectivity, small temperature rise coefficient, high reliability and enduring laser power of KW-scale and above.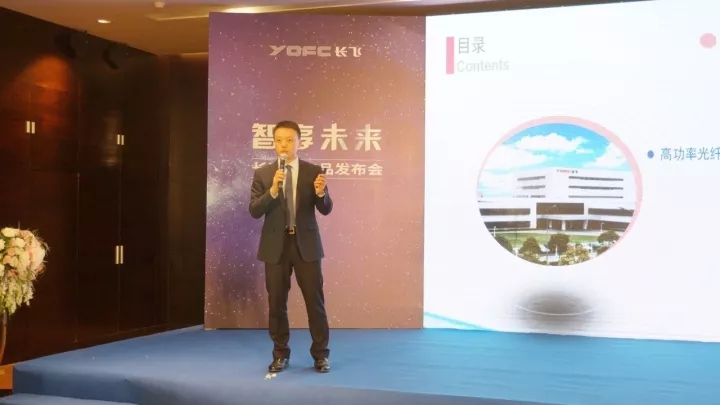 FIBBR®HDMI2.1 AOC:
As people have an increasingly higher requirement on media entertainment, the 8K Era that satisfies resolution limit of human eye has approached. The significant
improvement of resolution results in a substantial increase in data transmission. 8K with 48Gbps bandwidth needed is 2.67 times more than 4K with 18Gbps
bandwidth needed, correspondently doubling the tasks of HDMI optical fibre cable connecting signal sources and display equipment. Adhering to the pioneering spirit and due to the arduous efforts of its research teams, YOFC recently launched the world's first 8K Fibre HDMI, which could not only meet the basic requirement of 48Gbps bandwidth put forward in the HDMI2.1 Agreement, but also add a further 8Gbps bandwidth to the basic bandwidth requirement, bringing the bandwidth to 56Gbps. In addition, it could also increase the length of fibre wire to 50 meters. In early September, the prototype of FIBBR HDMI2.1 optical fibre cable was showcased at the CEDIA Expo 2017 held in America. It won the Award of Best of CEDIA 2017 issued by AVSForum, a leading forum in the American audio and video industry.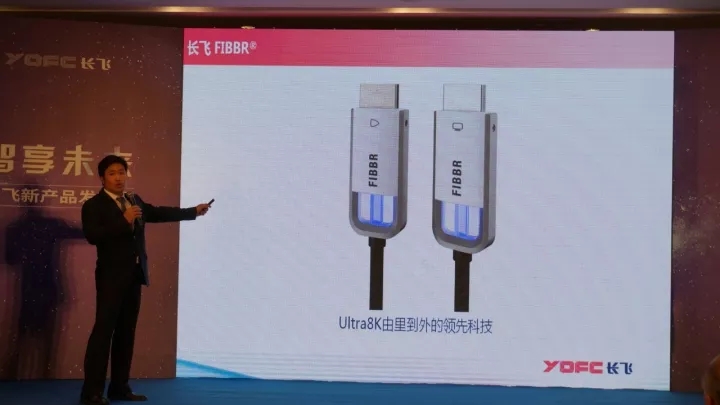 CablingSolution for Data Center:
YOFC iCONEC® G4 data center interconnection solution, which adopts Maxband® bend insensitivemulti-mode fibre. The cable diameter is significantly reduced
with hierarchical structure optical fibre chassis which simplifies installation environment, achieve better system density. Modular management and pre-terminated assemblies reduce installation time, which achieve faster movement and expansion. iCONEC® PV+ smart power distribution solution supports both single and double representation. It can be applied in 1G/10G/40G/100G optical fibre and copper Ethernet system. The automatic job order function of the system suppports quick positioning of workers with zero mistake and meanwhile the ID smart label can detect the network equipment and identify illegal connections to the system.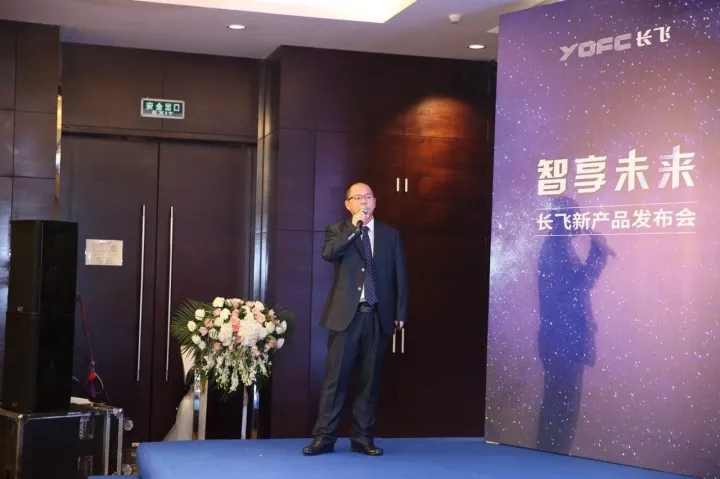 Solutionfor Fibre Online-interactive Education:
It is connected with speedy HDMI2.0 optical fibre cable, supporting 4-routeHD display for different content sources. For instance,
education and network business functions are abundant which support local multi-media teaching, one-to-multiple remote online interactive teaching and real-time remote conference. The solution is equipped with guidance control and professional interface, which are flexible to operate.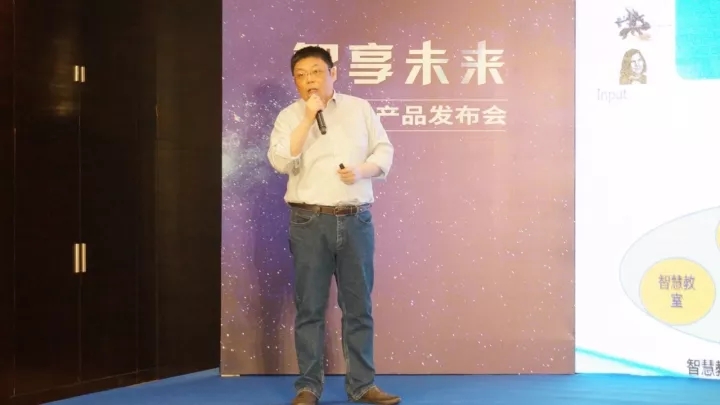 Solution for All Optical Network Desktop Cloud Education:
Based on cloud computing theory and framework, the solution, with the core of "timely capture and need-drive service", provides rich media, virtual reality and
education contents, creating computer cloud desktop, teacher office cloud desktop and training classroom cloud desktop which highlights the application of cloud education infrastructure in teaching practically. The mode with centralized deployment and centralized management is adopted to greatly reduce the system's operation and maintenance workload; the solution also launched the independent controllable safe operating system as the support to secure the system operating reliable.
Besides, it supports the access of various active fibres and provides high-performance rich media teaching application.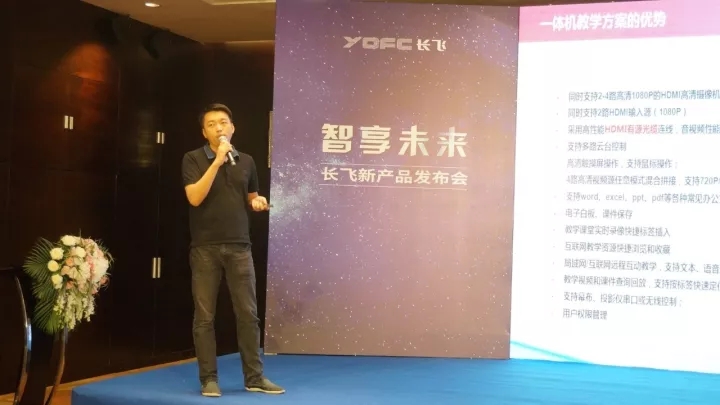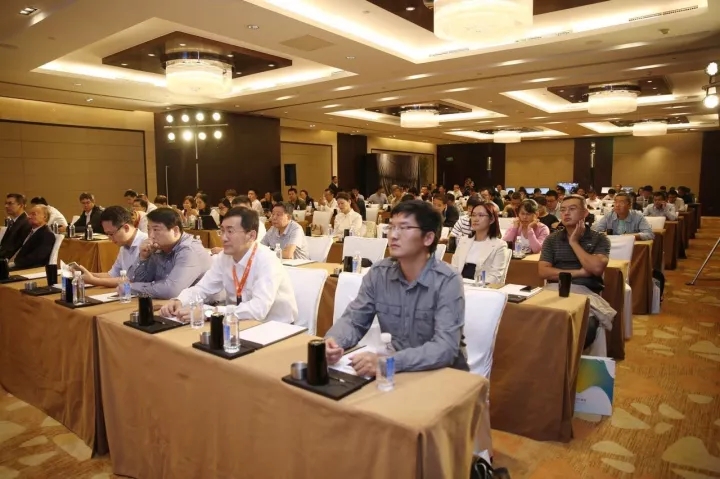 Always sticking to the demand-oriented philosophy, YOFC will continue to expand its product categories and manufacture products in line with the law of technology development and customer requirements. With the rapid increase of demand in information consumption in the society, the fast development of communication technology and the large-scale construction of such communication networks as 4G, 5G and FTTX, a global information transmission network will be gradually established in broader fields. Holding the spirit of innovation, YOFC will be devoted to becoming the leader in information transmission and smart links in the future through shouldering the destiny of 'Smart link Better life' and adhering to YOFC's core value of 'Client Focus accountability Innovation Stakeholder Benefits'.