OFCMT(YOFC) shared the world leading research results on ACP 2018 Workshop
On October 26, 2018, Asia Communications and Photonics Conference (ACP 2018) was grandly held in New Century Grand Hotel, Hangzhou. ACP established in 2001and it's the largest conference in the Asia-Pacific region on optical communications, photonics, optical sensing and relevant optoelectronic technologies. ACP is the one of the top 3 conference in optical communication field. About 1,000 delegates from more than 30 countries and regions around the world gathered for this conference.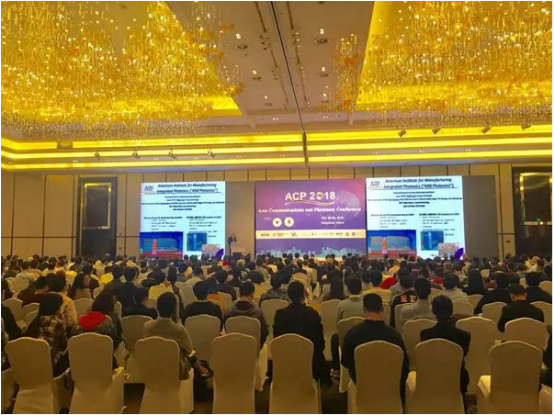 During the conference, OFCMT held a special workshop on Applications of New Optical Fibres in Communication and Sensing. The workshop invited 9 experts and scholars from China Unicom, China Telecom, China Mobile, China Academy of Information and Communications, the United States, Singapore, Shanghai JiaoTong University and Shanghai University to discuss the application of G.654.E, future requirements for ROADM technology, high speed transport network beyond 100G, and the recent trends in optical transport technology and standards. The chairman of ACP2018 Professor Perry Shum (Nanyang Technological University, Singapore.) and the executive vice-director of OFMCT Dr. Xiong liangming co-chaired the workshop.
.