During the China International Optoelectronic Exposition (CIOE 2019), various forums and conferences such as Optical Communication Technology and Development Forum and the Forum on Optical Communication Industry Transformation and Application Innovation in the 5G Era have made "5G" become the focus of attention of the telecommunications industry once again. On September 6, Zheng Xin, Sales Director of Yangtze Optical Fibre and Cable Joint Stock Limited Company (YOFC) (Stock Code: 601869.SH, 06869.HK) was invited to attend the theme forum on "5G + Industry + New-Generation Information Technology to Build Industrial Core Value", which was sponsored by CIOE and Hong Kong Applied Science and Technology Research Institute. Zheng Xin shared YOFC's 5G comprehensive connection strategy and presented the comprehensive technology and service capabilities of YOFC in the 5G full value chain.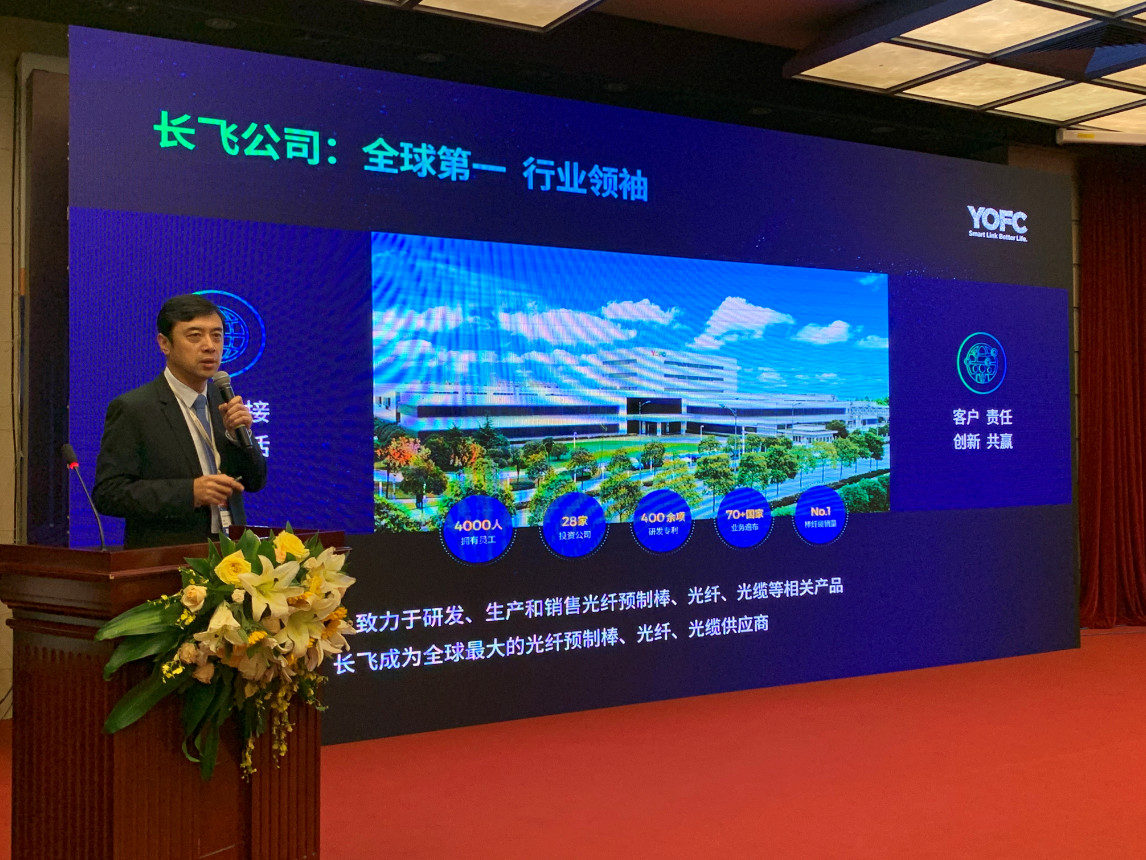 According to Zheng Xin, YOFC has carried out an extensive layout in the 5G field to suit the acceleration of 5G network deployment worldwide. In response to the application requirements of high bandwidth, low delay and massive connection of 5G, YOFC can deliver a full set of bearer solutions. Based on backbone network, MAN (metropolitan area network) and access network, YOFC's solutions cover a variety of 5G application scenarios ranging from wired to wireless networks and from urban to rural areas.
YOFC's 5G comprehensive connection strategy features "Full Scenarios, Excellent Quality, High Efficiency".
Full Scenarios: YOFC delivers a full range of optic fibre products covering from the backbone network to the access network by means of 5G high-density and large-bandwidth access, thereby shaping a 5G end-to-end full-scenario connectivity solution.
Excellent Quality: YOFC implements quality management throughout the entire product lifecycle from design to delivery, providing 5G networks with highly reliable and eco-friendly quality products and services.
High Efficiency: YOFC performs constant optimization on product design, materials and manufacturing processes to provide 5G networks with products and solutions that are easily deployed and efficiently maintained.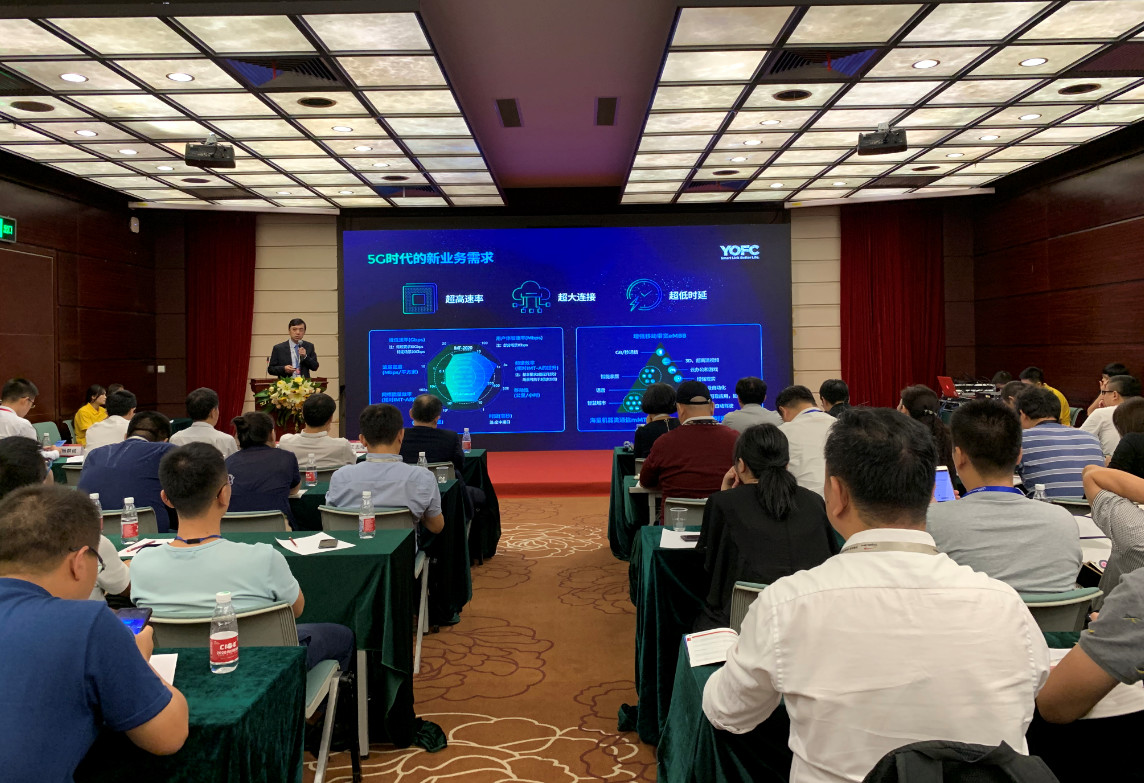 As a national development strategy, 5G will combine the use of new-generation information technologies such as Internet of Things (IoT), industrial Internet, cloud computing, big data, and artificial intelligence (AI), giving birth to a variety of application scenarios. This development trend will undoubtedly require powerful support from solid basic networks, software and hardware products, and technologies. In the 5G era, YOFC will adhere to the mission of "Smart Link, Better Life", focus on the cutting edge of the industry, constantly provide high-quality products and services for customers following a customer-oriented approach, and join hands with upstream and downstream partners of the industry chain to open a new era of 5G.
YOFC's participation in CIOE 2019 was fruitful. In addition to various exhibitions on site, YOFC made full use of the high-quality platform to participate in the "International Laser Technology and Application Seminar", "Optoelectronic Devices and Integration Technology Development Forum" and "5G + Industry + New Generation Information Technology to Build Industrial Core Value", and held the special product promotion and the new product release of YOFC iCONEC® Data Center in combination with the hot spots of the industry. All of these activities fully demonstrated the advantages of YOFC in focusing on the cutting edge of the industry and boosting the development of global optical communications in the 5G era.
For more information, click on the following link: