On September 5, during the CIOE 2019, Yangtze Optical Fibre and Cable Joint Stock Limited Company (YOFC) (Stock Code: 601869.SH, 06869.HK) successfully held a launch event for new products of the iCONEC® Data Centers in Wongtee V Hotel in Shenzhen. YOFC released a series of products regarding the Ultra-high-density Distribution Frame (UDF) and Micromodule Data Center to the industry, with more than 100 audiences from corporate customers, strategic partners and media units throughout China presenting at the event.
Officially releasing YOFC's iCONEC® brand
Ms. Zhou Lijing, Vice President of YOFC and General Manager of the Data Communications Division, attended the event and delivered a speech. She said that the 5G Internet of Things (IoT) would double the growth of data and require more and faster data centers, bringing new opportunities for the development of data center related services. After years of development, YOFC has comprehensive capabilities for the design and engineering procurement construction (EPC) with regard to data center cabling products, optical transceivers and data centers, being able to provide products and solutions for the industries that require massive data support in the era of 5G networks.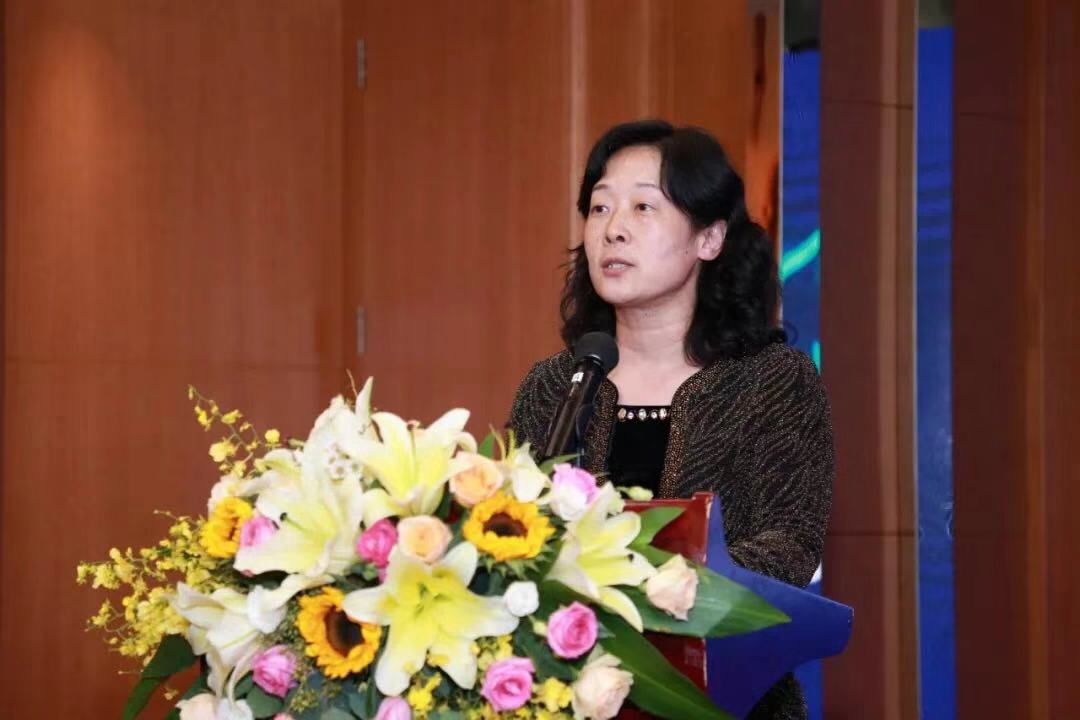 Mr. Zhang Yi, Executive Director of the Green Information Integration Technology Committee of China Electronic Energy Saving Technology Association (CEESTA), upon invitation, attended the event and delivered a keynote speech titled "Cabling Applications for Equipment Rooms of Data Centers", which elaborated the future architecture and modular development of the wiring systems in the equipment rooms.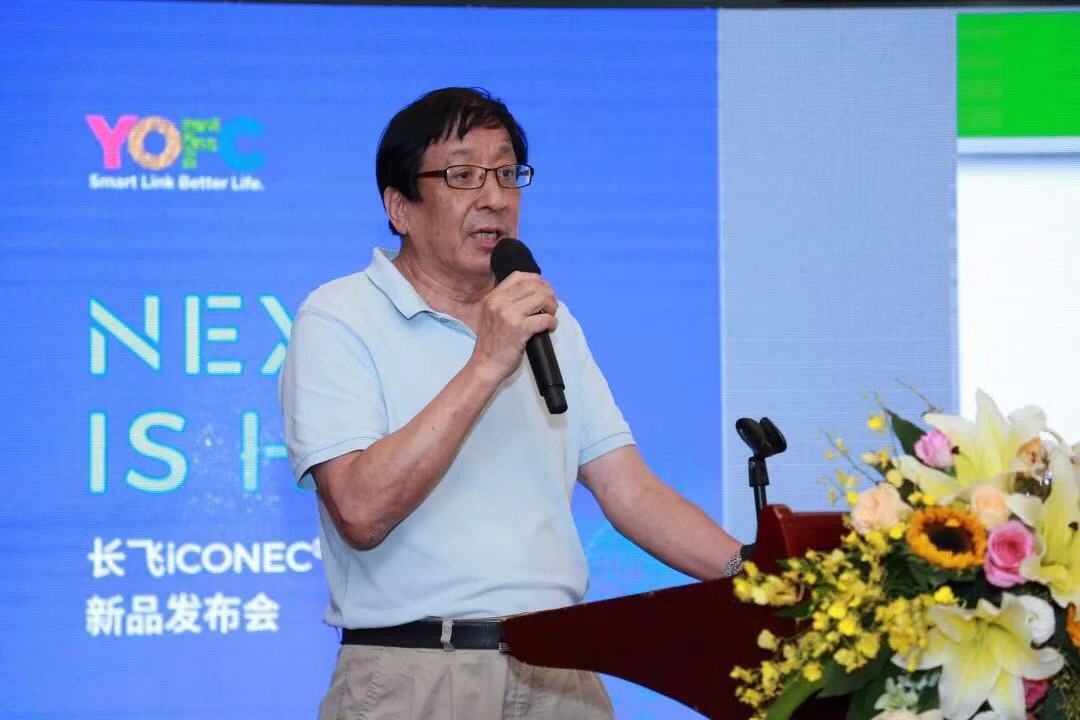 Huang Wei, Manager of the R&D Department for YOFC's integrated wiring product lines, introduced the Feicai, Feihong and Feixia product series regarding the UDF and Micromodule Data Center, which provide new solutions for the high-density and fast deployment of data centers.

Ultra-high-density Distribution Frame (UDF)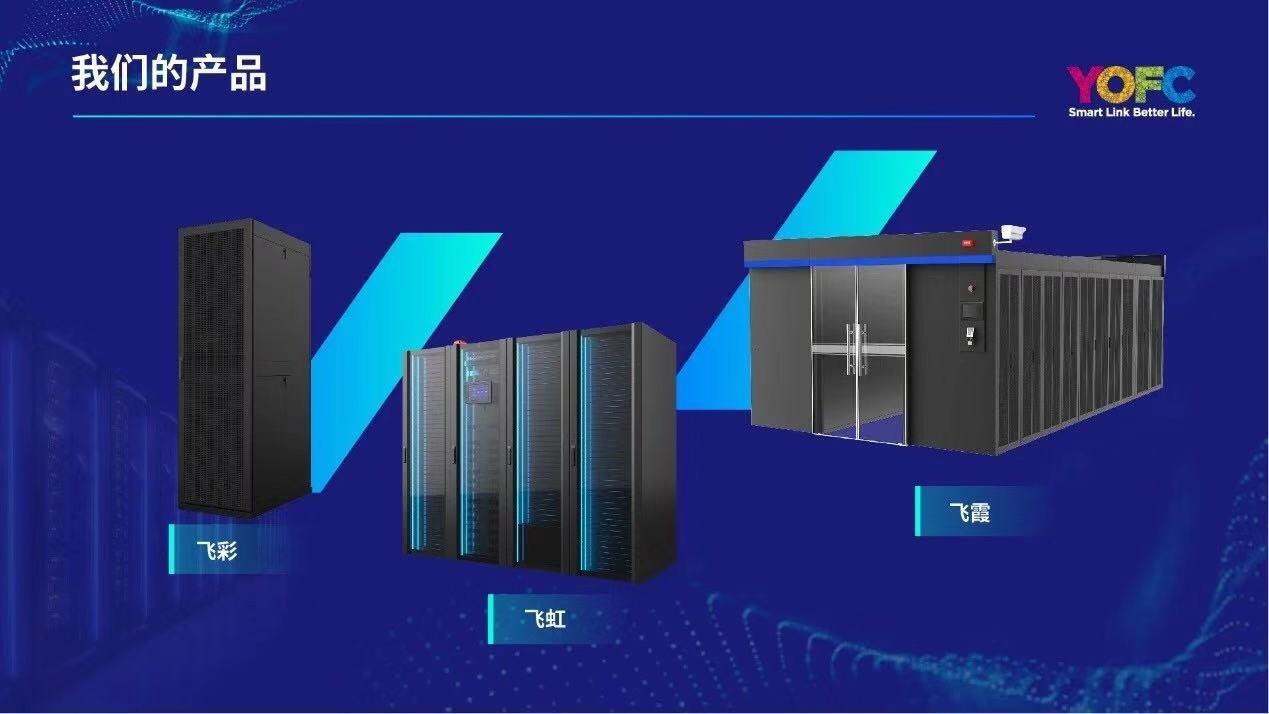 Product Series for the Micromodule Data Center
In recent years, YOFC has started to focus on the related diversified businesses on the basis of further enhancing its main business. The business for data centers is an integral part of the diversified businesses. YOFC's iCONEC® cabling products have become popular in the construction of large-scale data centers in the world, and their innovation has been highly acknowledged by the market and customers. As a result, YOFC has won many honors and awards, such as the CDCC 2018 Progress Award of Integrated Cabling Technologies for Data Centers and the Annual Excellent Solution Award of the ICT China Cloud Data Center.
In the future, adhering to the "Smart Link  Better Life" mission, YOFC will always take "Client  Accountability  Innovation  Stakeholder Benefits" as its core value, continue to explore diversified development, enhance technological innovation and quality control in the data center field, and develop more high-performance products to contribute to the construction of next-generation data centers.
For more information, click on the following link: