On September 4-5, during the 21st China International Optoelectronic Exposition (CIOE 2019), Yangtze Optical Fibre and Cable Joint Stock Limited Company (YOFC) (Stock Code: 601869.SH, 06869.HK) held professional forums and launch events for special products, elaborating in detail the product portfolios and solutions, in addition to the great presentation in the booth, with a huge number of visitors in the venues.
Product Launch Events: Sharing the Latest Developments in Special Fibres
Targeting at the topics, such as fibre communication and fibre sensors, YOFC held launch events for special products at CIOE 2019 on September 4–5. YOFC presented many key products such as active fibres, passive fibre series, high-power fiber bragg grating (FBG), TGG crystal materials, and F-doped capillary tubes.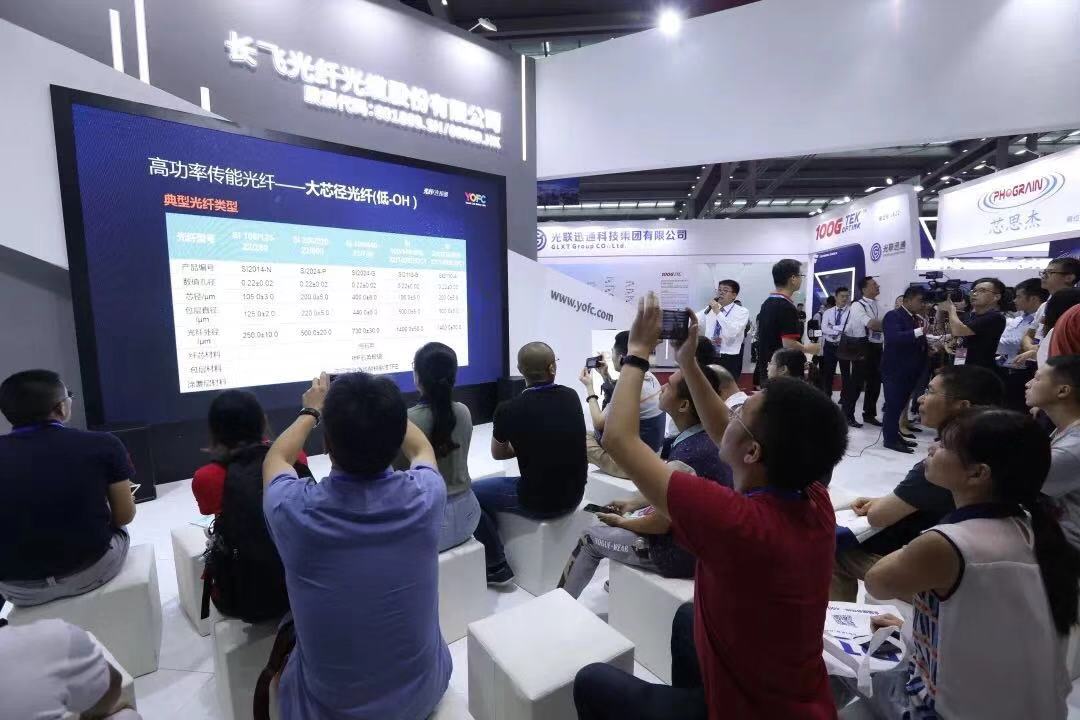 YOFC fully takes advantage of the PCVD fibre technologies and expands the derivative applications, focusing on the high-quality special fibres and components such as single-mode fibres for component, polarization-maintaining fibres for component and EDFA modules to meet the increasing requirements for the performance of high-speed fibre communication.
For diversified applications of sensors, YOFC emphasizes the special fibres and solutions for hydrophones, fully demonstrating the technological advantages of special fibres, and providing the market with the most suitable fibres and optical cables for sensors and solutions based on sub-applications.
Forum: Special Fibres Empowering the Prosperous Fibre Communication Industry
On the afternoon of September 4, in the China International Optoelectronics Conference (CIOEC) held in conjunction with the CIOE 2019, YOFC participated in the "2019 International Laser Technology and Application Seminar". Dr. Tong Weijun, General Manager of YOFC's Special Product Line, shared YOFC's special fibre products and solutions with the industry associates. He presented YOFC's efforts in platform construction, technological development, product serialization and application in key core materials such as special fibres, components and materials.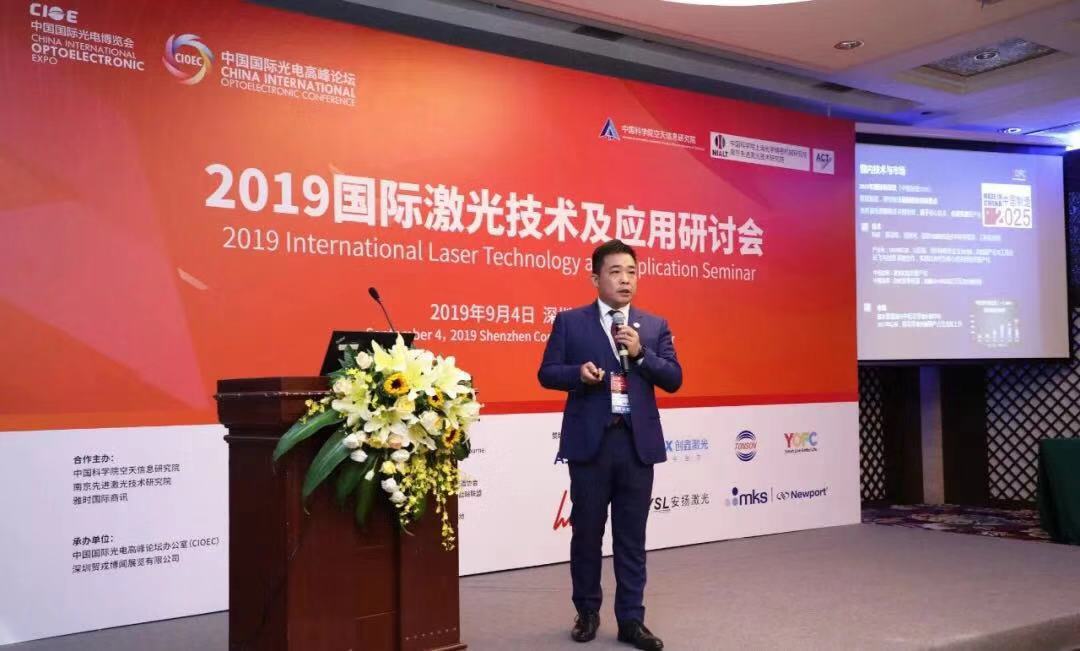 On September 5, at the "Optical Communication Technology and Development Forum 2019", Dr. Zhang Xinbi, a senior expert of YOFC's Special Product Line, delivered a speech titled Special Fibres for Integrated Components, which discussed and resolved the issues for supply of safe, reliable and high-quality key fibres required for optical communication. He said that YOFC could provide all special fibres, including single-mode fibres for component, tapered fibres and polarization-maintaining fibres for component, suitable for all kinds of micro-optics, taper components and laser pigtails, and provide complete platforms for manufacturing and testing fibres.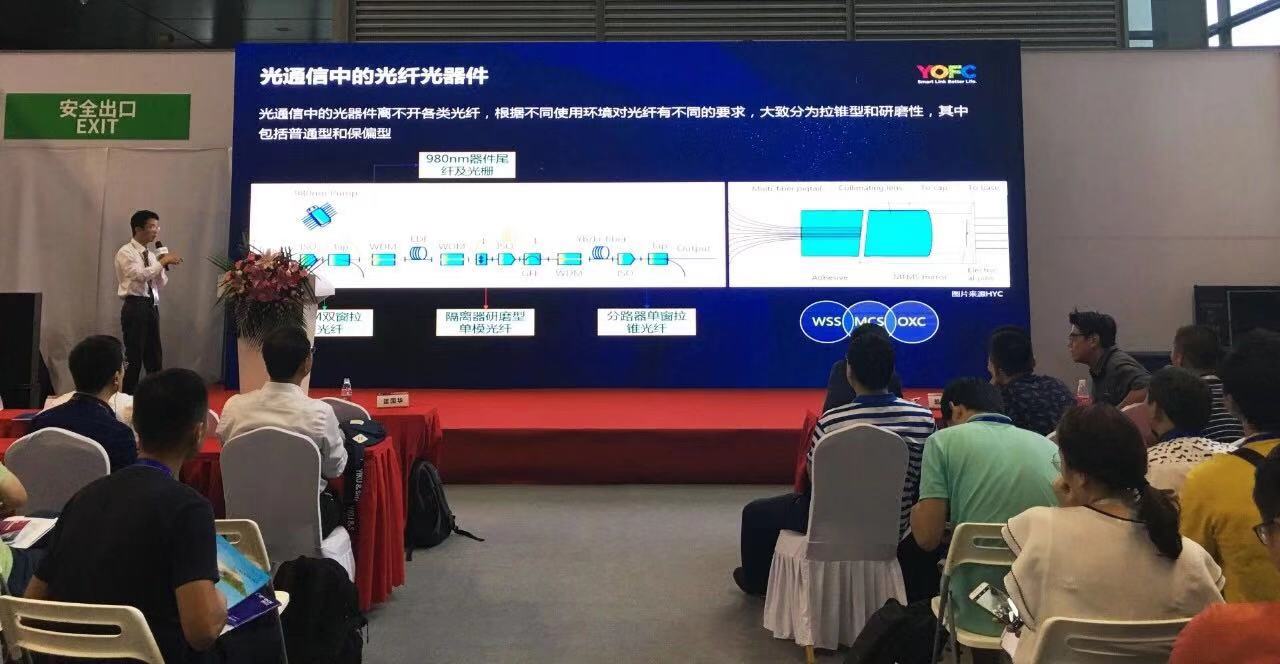 For more information, click on the following link: