On June 6, 2019, the Ministry of Industry and Information Technology officially granted 5G licenses for commercial use to four major telecom carriers, marking the beginning of 5G era in China's telecommunication industry.. Remarkable achievements have been made in China's 5G construction after one year's development. In terms of the speed and scale of network construction, China had built about 240,000 5G base stations by the end of April 2020 and more than 600,000 stations are expected by the end of the year, according to the latest data disclosed by the carriers. Outstanding progress has been made as telecom carriers and their partners broke new grounds in 5G vertical fields. 5G+ industry applications are flourishing in industries and fields such as smart transportation, smart medical care, smart agriculture, smart parks, and smart manufacturing.

 Follow us to find out what Yangtze Optical Fibre and Cable Joint Stock Limited Company (YOFC) (Stock Code: 601869.SH, 06869.HK), has achieved during the year as a leader in the optical communication industry.
In 2019, the era of 5G communication was accelerating as 5G licenses were granted. The interconnection of Human to Human, Human to Thing and Thing to Thing are gradually turned into reality. YOFC planned in advance for three application scenarios,say "higher rate, greater connection and lower latency". At the MWC 2019, YOFC released globally the 5G Full Connection Strategy featuring "Full Scenarios, Excellent Quality, High Efficiency", the first 5G + All Optical Network industrial Internet solution domestically and the Optical Fibre and Cable Application in the 5G Era White Paper, playing a significant role in 5G network construction by providing customers with high-quality products and services.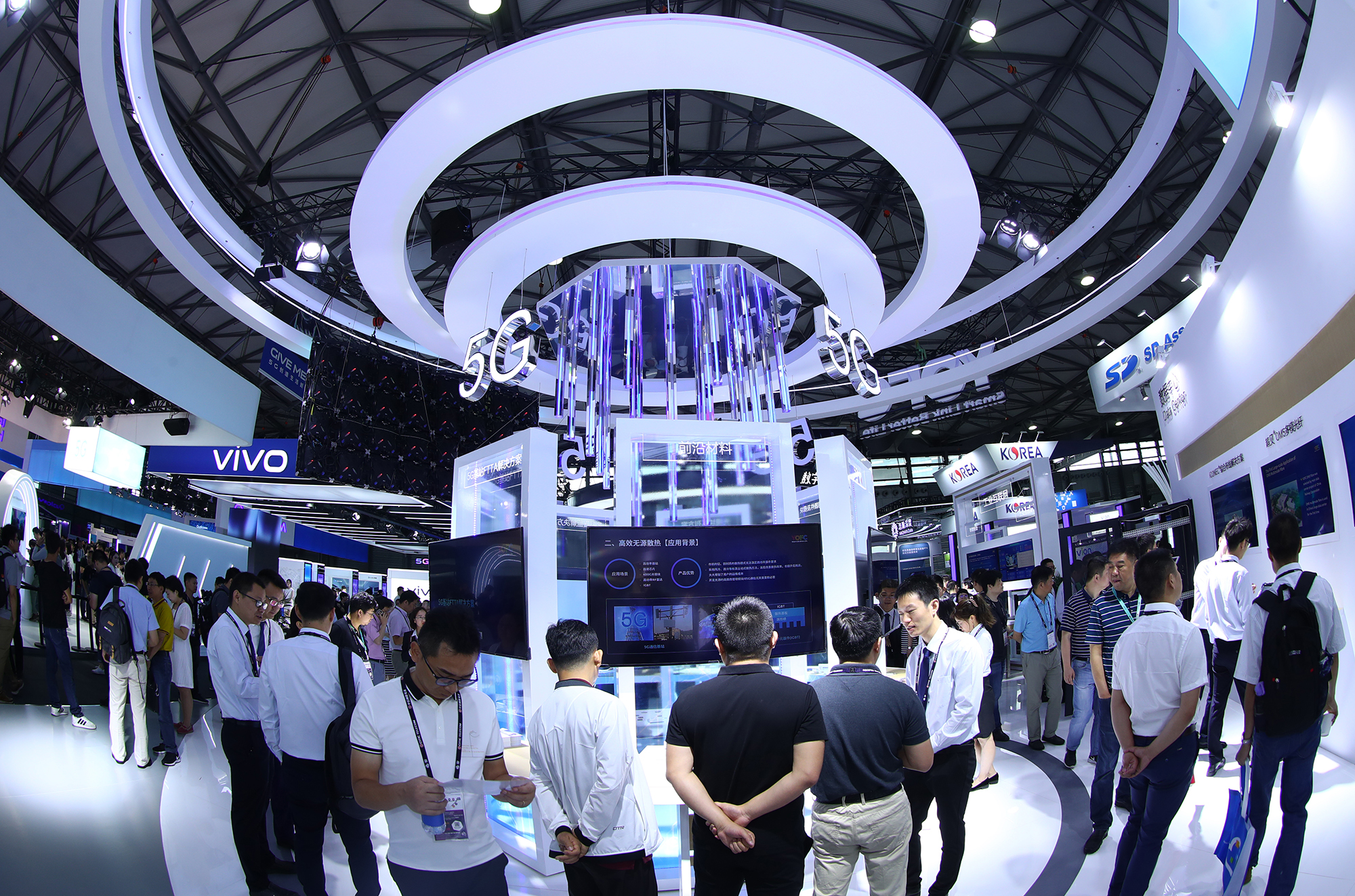 The comprehensive strategic cooperation agreement has been reached between YOFC and China Mobile Hubei Branch, to jointly build a "5G+ All Optical Industrial Network" demonstration zone and explore various applications of "5G and All Optical Industrial Network". By deploying a converged communication network featuring 5G+ All Optical Network and Dual-Gigabit" in the zone, they aim to explore the relevant applications of 5G in industries and industrial fields such as intelligent equipment, intelligent logistics, production safety and knowledge engineering.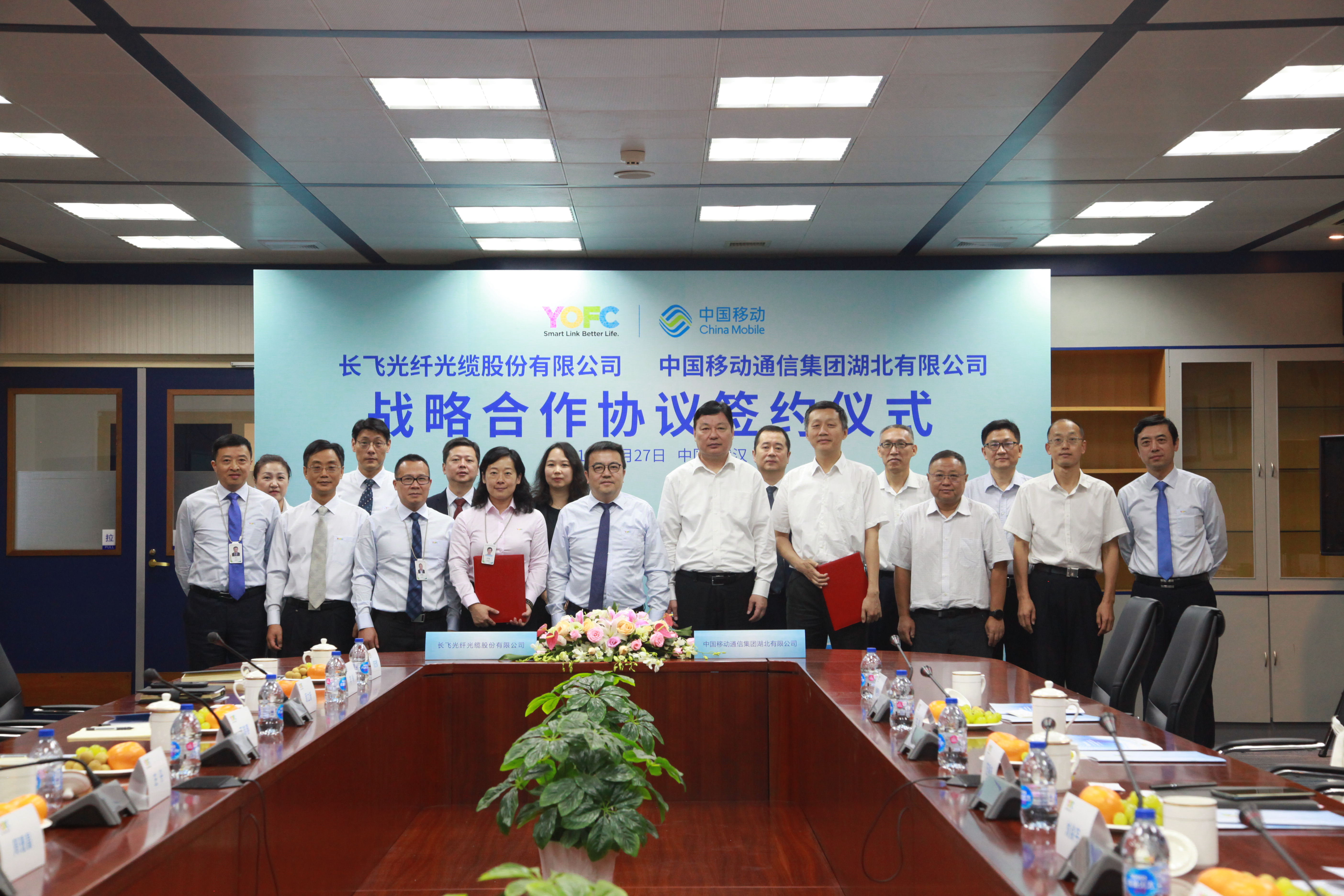 The strategic cooperation agreement was reached by YOFC and Hubei Radio and Television Information Network Co., Ltd. to jointly build a "5G+ Industrial Internet Innovation Experience Center". The center aims to explore various applications of "5G+ Industrial Internet", and accelerate the construction of 5G application demonstrations, thus forming a new format and model for cross-industry integration, which will serve the development of the real economy and promote the development of the "5G + Industrial Internet" ecosystem.

The Surge of Industrial Internet, a book produced by the Ministry of Industry and Information Technology, was published and promoted YOFC's "5G+ All Optical Network Solution" nationwide as a key case.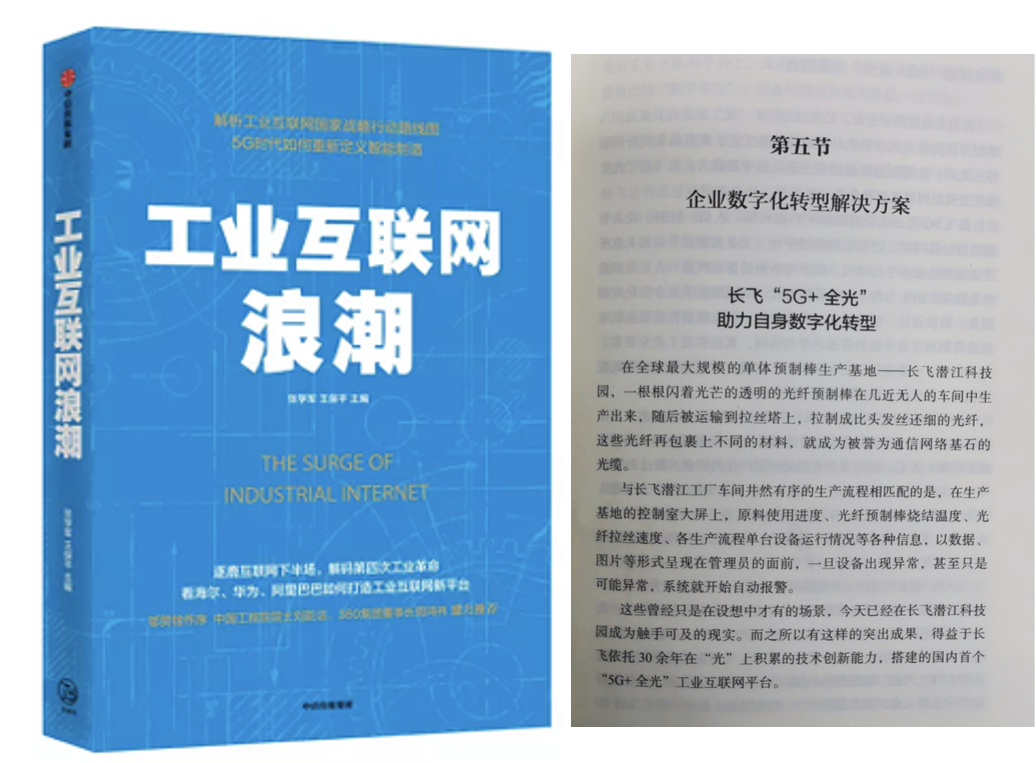 Many honors were awarded to YOFC in the ICT Innovation Awards hosted by Post and Telecom in 2019, such as the "Special Contribution Award for 5G Network Construction" in 5G innovation and the "Special Contribution Award for 'Broadband Chinese' Construction" in network innovation.
YOFC's 5G cable solution won the award of "2019 Most Influential Solution for the Communications Industry in 5G" in the "2019 Communications Industry Excellent Gold Bamboo Award".
In the selection of "2019 China ICT Industry Leader charts for Excellent Solutions" selection, YOFC's 5G connected solution won the "2019 5G Industry Leadership Award".
During the outbreak of COVID-19, YOFC immediately reached out to Huoshenshan Hospital  with its optical communication products for the network construction to make  5G base stations of the hospital possible. This has effectively provided access to ICT service in the hospital and enabled netizen to keep track of its construction progress through live streaming powered by 5G. 
YOFC was listed in the "Top 20 of 2020 5G New Infrastructure Pioneers" hosted by Communications Weekly.  "YOFC G.654.E backbone network and cloud data center connection plan" was listed in " One Year Since 5G Commercialization: Top 10 Outstanding Solutions for 5G New Infrastructure ".

This year is an important year for the large-scale deployment of 5G and its full commercialization. On June 5th, one year after 5G licenses were granted in China, China Industry and Information Technology Publishing and Media Group and China Infocom Media Group planned the offline forum and online live streaming event with the theme of "new infrastructure construction forum for 5G development". Lan Xiaobo, Director of National Key Laboratory and Group Innovation Center of YOFC, was invited to attend the sub-forum with the topic "Technology Carried by 5G and the Industry" Seminar to discuss where 5G is now and will head in the future.

Lan Xiaobo indicated that the large-scale construction of 5G has arrived. In response to the changes in the 5G front-haul networking model, the shortage of optical fiber network resources and pipeline resources in the current 5G scale construction, YOFC has proposed a new type of optical fiber, a new type of optical cable, and a full range of Optical Transceiver and corresponding Mux&Demux as a whole 5G front-haul transmission link solution, helping the rapid construction and development of 5G networks through the application of various innovative technologies. The solution features the benefits of lower cost, easier deployment, and easier maintenance.
 

As a key year for 5G network construction, 2020 is also expected to be the booming year of the new infrastructure. YOFC will be committed to the mission of "Smart Link Better Life"to excel in the foundation of 5G and other advanced technologies with its high-quality products and services. In this way, YOFC aims to play its part in ICT infrastructure construction by enabling future smart applications. 

(Some pictures and statistics are from Communications World Weekly.)