On February 24, Yangtze Optical Fibre and Cable Joint Stock Limited Company (YOFC) (Stock Code 601869.SH, 06869.HK) held a grand press conference at Kerry Hotel Pudong, Shanghai for the release of its "X-Band" optical fibre brand during the 2021 MWC Shanghai. YOFC is the China's first domestic optical fibre and cable enterprise to release its own optical fibre brand. To respond to the demands of 5G and F5G technology development, YOFC introduced its product portfolio of X-Band optical fibres. X-Band fibres set themselves apart from others on the market with higher brand value in terms of performance, quality and connectivity. Secretary-General of the Specialized Committee of Communication Cable and Optical Cable of China Association of Communications Enterprises Duan Zhigang, along with Secretary-General Zhu Ronghua and Deputy Secretary-General Sun Xiaowen of the Electrical Cable and Wire Branch of China Electrical Equipment Industry Association, joined other experts and customers in the industry, YOFC strategic partners, and friends from the media to attend the press launch.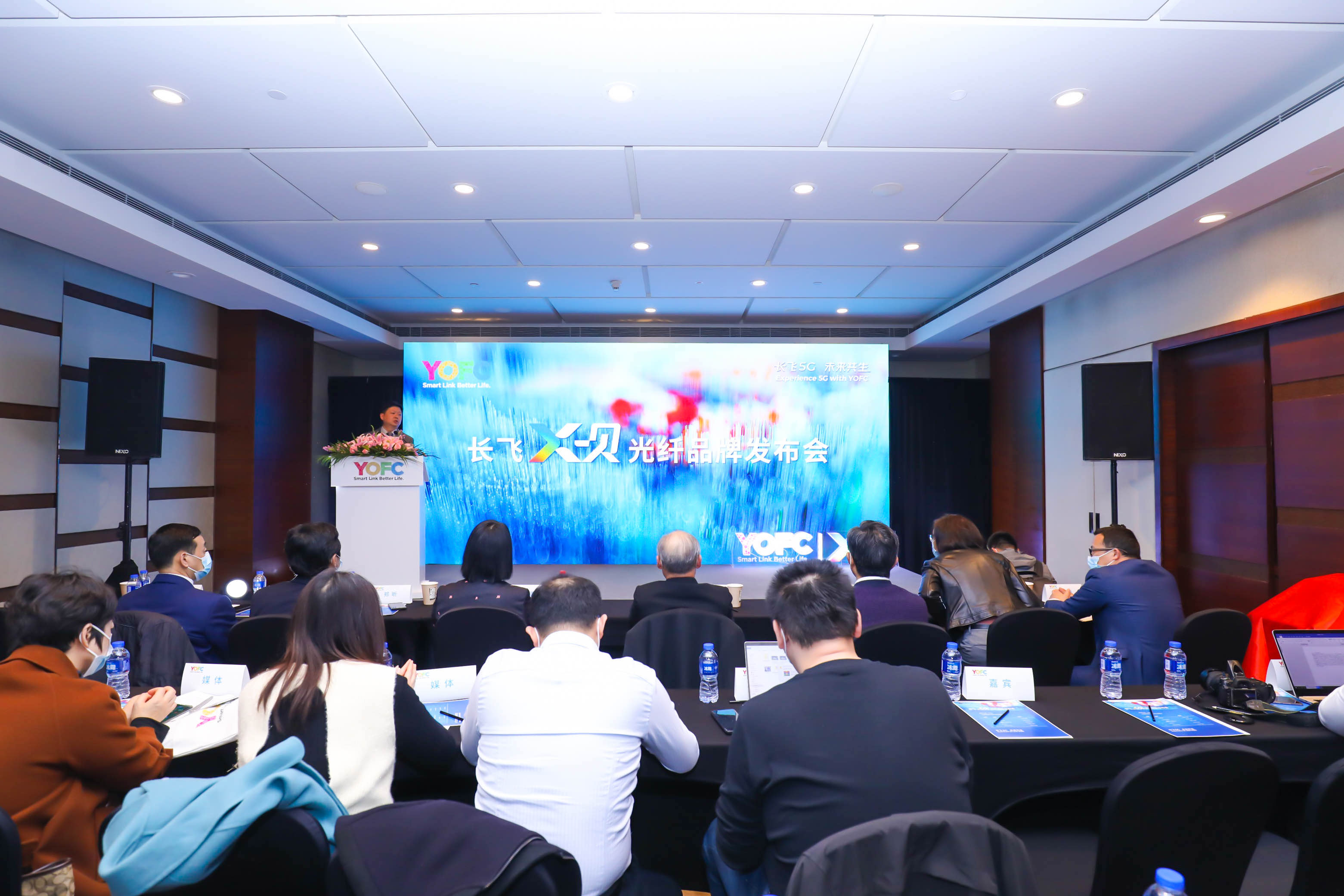 Since 5G licenses was issued, the global 5G network has been developing rapidly. As early as the 2019 MWC Shanghai, YOFC had put forward a 5G Comprehensive Connectivity Strategy featuring "full scenarios, excellent quality, and high efficiency". Guided by this strategy, YOFC has been innovation-driven and stuck to its quality commitments, launching various high-quality optical fibre products to cover the full range of scenarios from access to backbone network, from land to sea. Now these products constitute the X-Band optical fibre brand product family—a complete, strongly competitive quality series with independent intellectual property rights, represented by its own brands including EasyBand®, MaxBand®, ClearBand®, FullBand®, FarBand®, StrBand®, and more. Among these, some new optical fibre products have been developed by YOFC specifically for 5G network construction, such as FarBand® Ultra-Low Loss & Large Effective Area G.654.E optical fibre, ClearBandTM new dispersion flat fibre, and EasyBand® ultra reduced diameter bending insensitive single-mode fibre. This further enriches the X-Band family and lays a strong foundation for the technical development of 5G and F5G.
Zhou Lijing, Senior Vice President of YOFC, delivered a speech at the press conference. When it comes to building a brand, she said, technological innovation is the cornerstone. As a leading enterprise in the optical communications industry, YOFC has always highly valued brand building through technological innovation. With technological innovation as its foundation and a strong track record of 30 years of technological precipitation, YOFC has continuously developed and introduced a variety of optical fibre preforms, optical fibres, optical cables and related diversified products that can stand the test of time in the market. The newly launched X-Band optical fibre brand harnesses the power of technological innovation to build on brand advantages. The brand release not only reflects the superior performance, quality and connectivity of YOFC's optical fibre products, but also demonstrates YOFC's commitments to product quality, service, and reputation among customers and across the industry.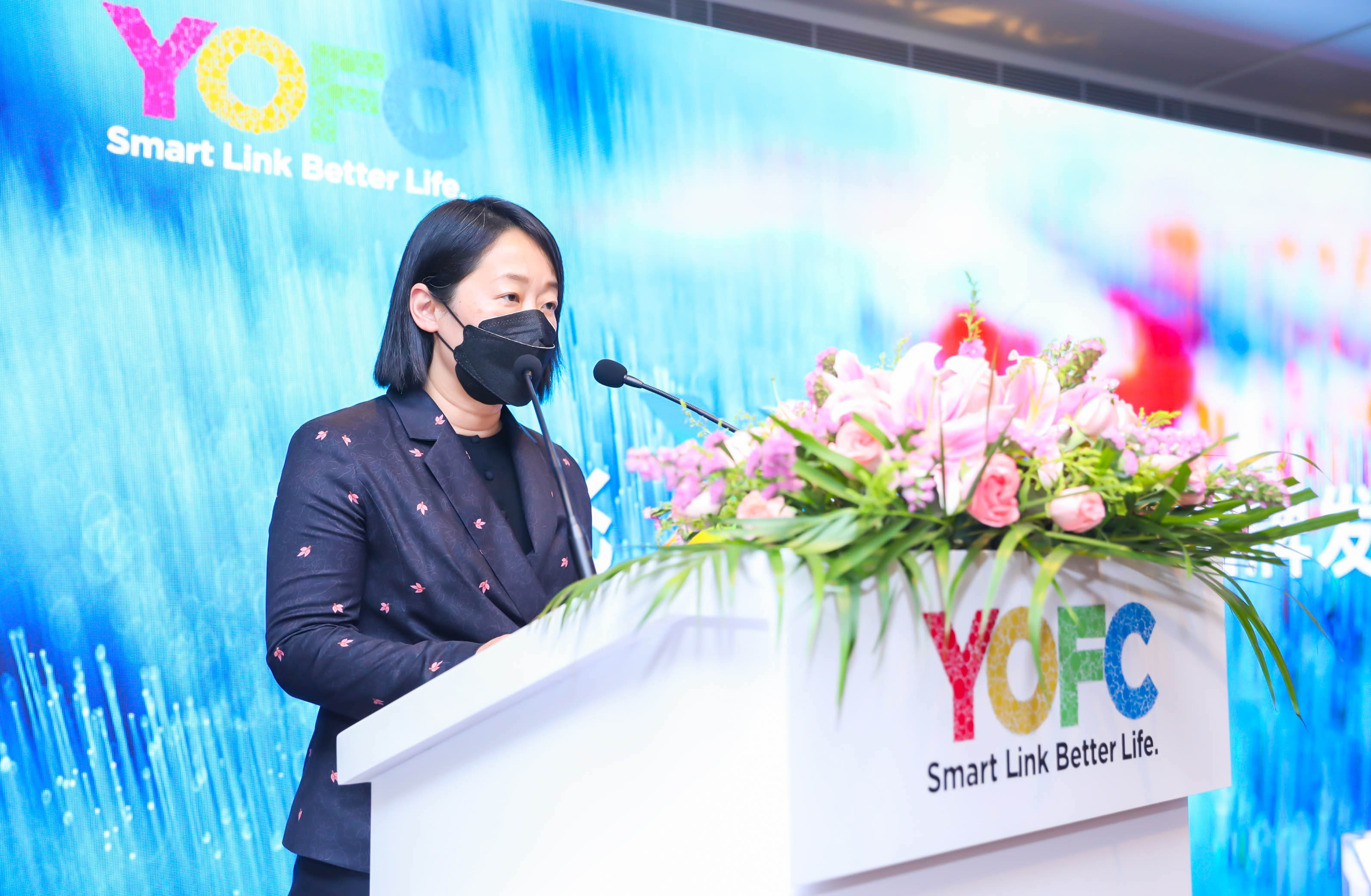 The launch event also featured a speech from Duan Zhigang, Secretary-General of the Specialized Committee of Communication Cable and Optical Cable of China Association of Communications Enterprises. He reminded attendees that in 2015, the China Association of Communications Enterprises and major domestic optical fibre and cable enterprises—including YOFC—signed the Fibre Optic Cable Industry Product Quality Self-discipline Convention. This contract is the commitment to social responsibility of the optical fibre and cable industry and its promise to both country and consumers. Over the years, YOFC has  been acting on this convention by helping build up China's information and communications infrastructure with high-quality products and services. Quality is essential in an enterprise's rapid development and an important indicator of corporate brand building. The release of YOFC's X-Band optical fibre brand demonstrates a commitment to product quality as the supreme value and it also speaks volumes of YOFC's continued efforts to fulfill the convention.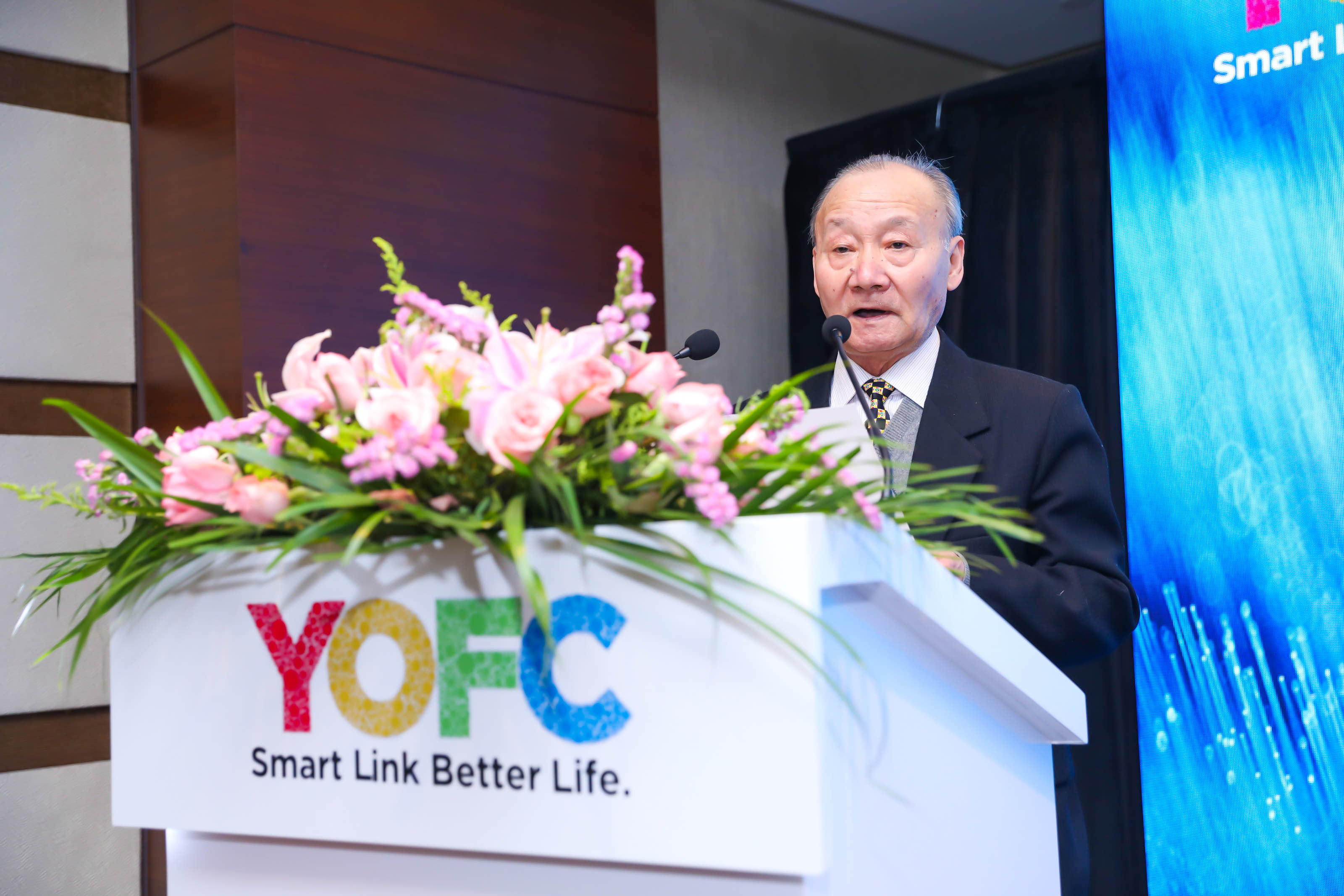 The event's keynote speech was delivered by Li Yunbo, a professor-level senior engineer at China Mobile Research Institute. His speech was tittled "Discussion on Development of High-speed Optical Communication and Application of New Optical Fibre". In the next two years, he said, backbone transmission network bandwidth will see an average annual growth of over 10%. Optical fibre, which plays a key role in the performance of the backbone network's system transmission, works as a crucial foundation and resource for the evolution of the next-generation backbone transmission network. Therefore, the FarBand® Ultra-Low Loss & Large Effective Area G.654.E optical fibre featuring low non-linear effect (large effective area) and low attenuation factor, is the  preferred choice product for 200 G, 400 G and future Tbit/s ultra-high-speed transmission technology.
With a capacity crisis looming on the horizon for our communications system, space division multiplexing (SDM) fibres (e.g. weakly coupled few-mode fibres, uncoupled multicore fibres) can effectively realize multi-factor increases in transmission capacity while reducing line transmission delay. YOFC actively works with universities and operators to advance innovations in optical fibre technology. For example, in cooperation with Peking University, it drew weakly-coupled long-distance optical fibres to successfully test commercial equipment for 1,800 km and real-time 400 G compatibility. Working with China Mobile, it built an experimental platform for mode division multiplexing optical fibre to realize real-time transmission verification for two independent 4K video channels carried by two modes of few-mode fibre.
A brand can define an enterprise's innovation, quality, service, and reputation. Over 30 years of efforts in high quality and innovation ensures its X-Band optical fibre products maintain great performance, high quality and broad connectivity over many years. YOFC will build on that and continue to provide reliable and high-quality products and services going forward.
Looking ahead, YOFC will stick to its mission of "Smart Link Better Life" and never stop to develop new products and new technologies, fulfill quality commitments, keep building its X-Band optical fibre brand, and continue to diversify products for a stronger brand. With strong brands and high-quality products, it will establish stable, robust and efficient optical networks to play a role in building China into a network power and a digital country.