On June 26, MWC Shanghai 2019 was kicked off at the Shanghai New International Expo Center. As a global leader in the optical communication industry, Yangtze Optical Fibre and Cable Joint Stock Limited Company (YOFC for short, stock code: 601869.SH, 06869.HK) launched, based on the event's theme of "Intelligent Connectivity" and combined with the company's mission of "Smart Link Better Life", eight solutions to cover 5G, industrial Internet, big data, data center, smart ocean, smart home, smart grid, and rail transit, which attracted exhibitors and visitors to stop by and watch. Yuan Xin, chairman of China Huaxin Post and Telecom Technologies Co., Ltd. and a shareholder of YOFC, made a presence at the booth, and Ma Jie, Party secretary and chairman of YOFC, Zhuang Dan, executive director and president of YOFC and other management and employees attended the conference and received the guests.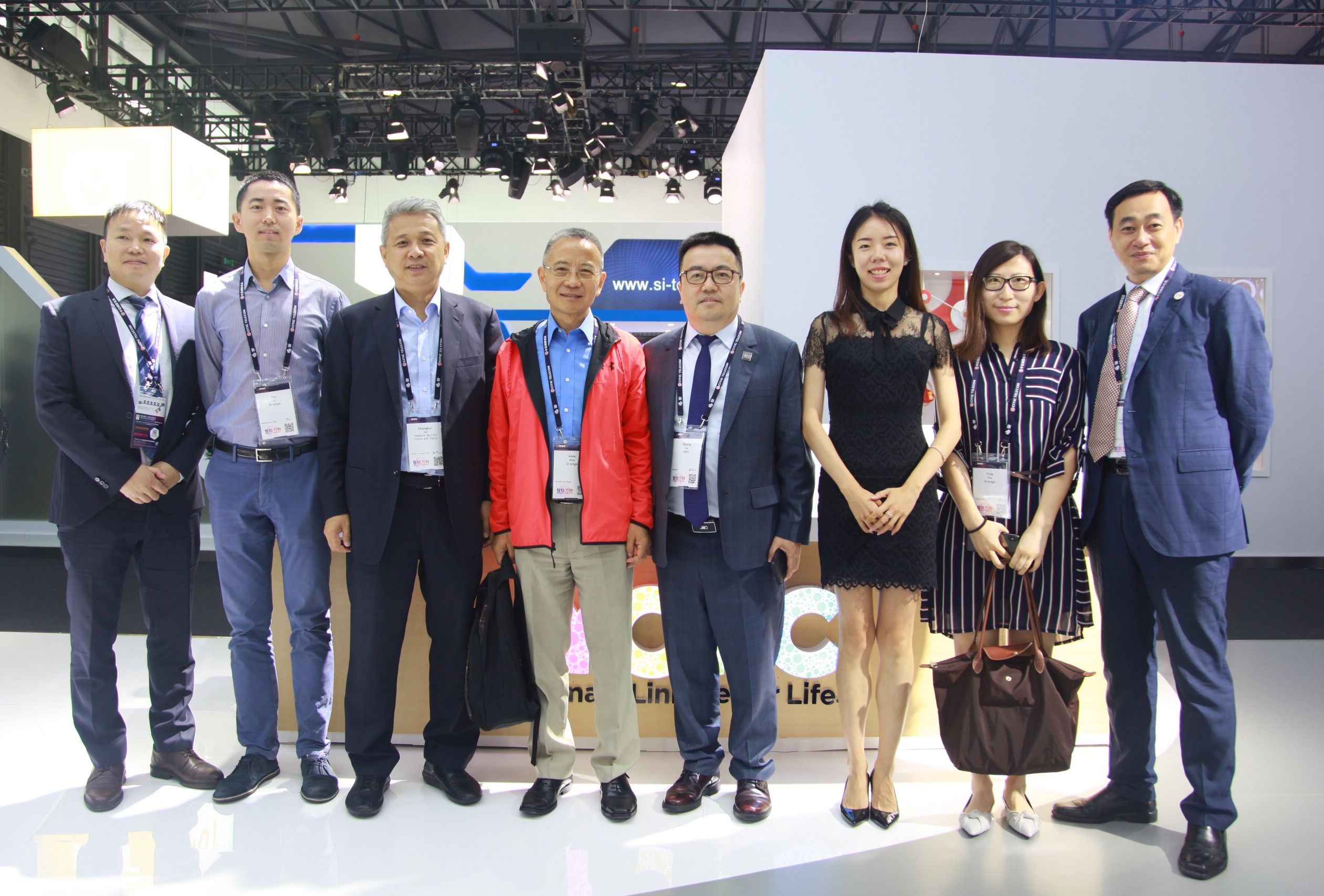 5G series products and solutions released to help realize Interconnection of Everything
As a major link of the industry chain, in combination with multiple 5G application scenarios such as 5G carrying, 5G pre-transmission, and indoor coverage, YOFC focuses on its existing products and exhibits the company's 5G series products and solutions in a virtual-real combined manner, covering from high-density miniaturized optical cables, all-dry optical cables, bio-protective optical cables, photoelectric composite cable and wide-angle leakage cable to optical modules and EDFA modules.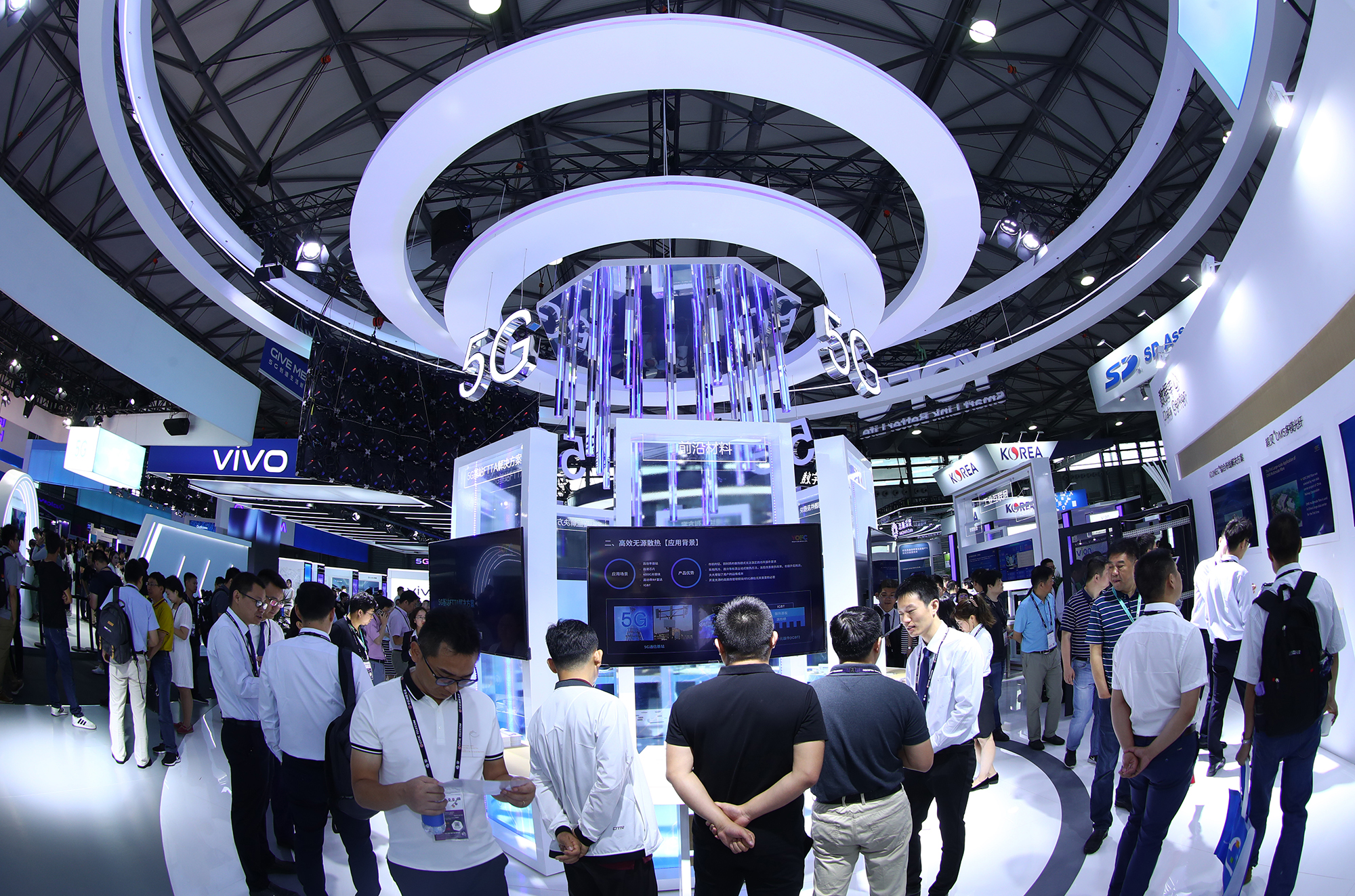 In addition, YOFC is also laying out in cutting-edge material sector in advance: To tackle bottleneck issues confronting 5G equipment of high power and high energy consumption, YOFC has developed materials of high thermal conductivity, 2.5-3.5 times higher than Cu-W material, to effectively improve the thermal dissipation. In response to the trend of miniaturization and high efficiency of optical devices in the 5G era, we have specifically released new glasses of high-refractive-index and low-softening point, to help the development of ultra-wide-angle mobile phones, vehicle-mounted equipment, security lenses, and high-speed, long-distance optical modules.
Leading the future with YOFC optical cloud solution
The extensive application of new technologies such as artificial intelligence, industrial big data and augmented reality in the industrial field has put forward high requirements on network transmission quality and bandwidth. As one of the first enterprises entitled the "Pilot Demonstration Project of Integrated and Innovative Application on Industrial Internet Platform", YOFC has released the optical-cloud industrial Internet solution by combining the technical advantages of optical communication and optical fibre sensing. Integrating the advantages of 5G and the All Optical Network, and with "Greatly Converging, Broadly Accessing, Widely Empowering" being the mission and "Becoming a leader of the industrial Internet industry in the 5G era" being the vision as well as "Becoming a Resources Integrator in the 5G Optical Cloud Industrial Internet Industry Chain" being the strategic objective, YOFC is committed to empowering the digital transformation.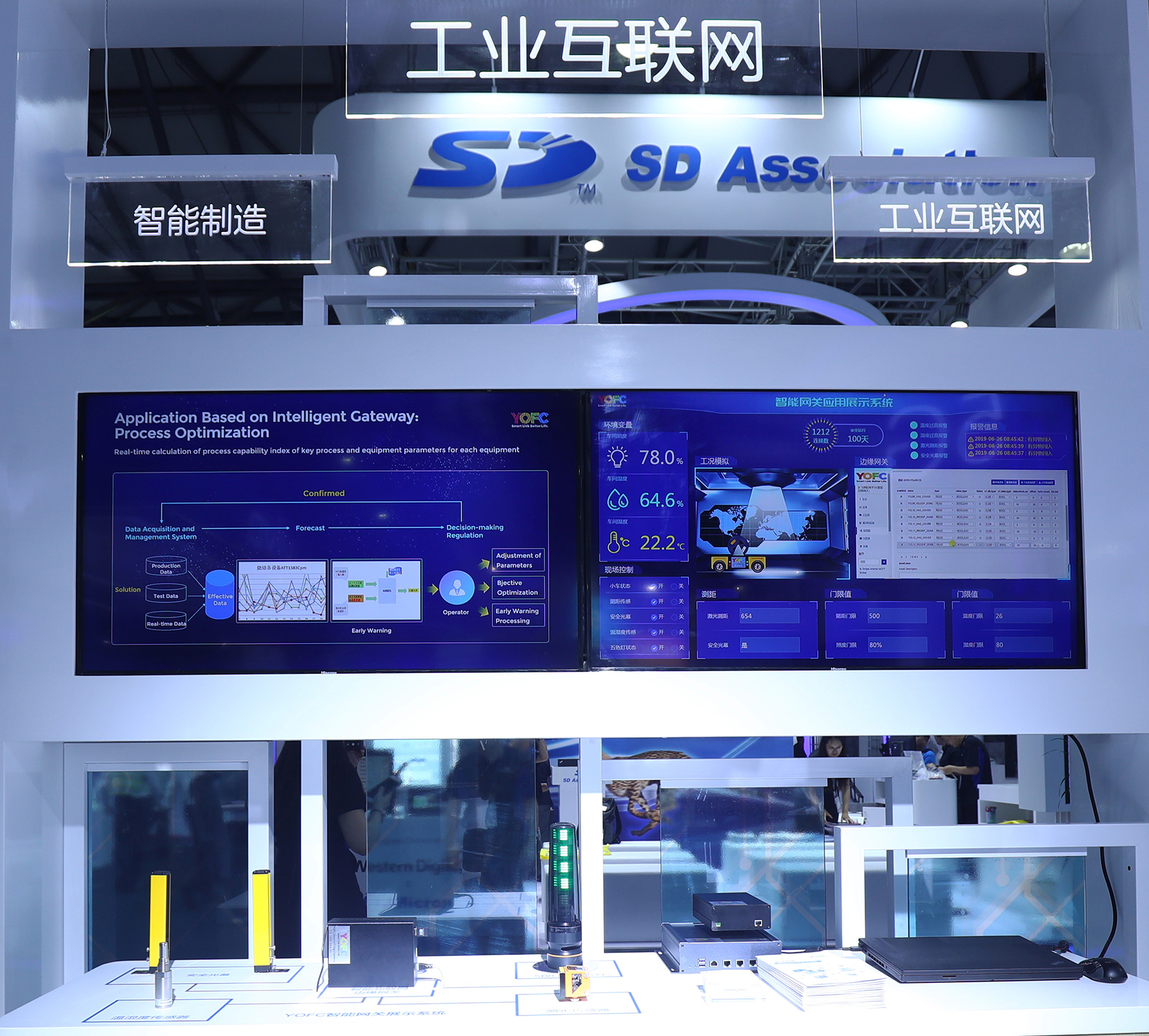 Data integration solution lets the data speak for itself
Integrating self-developed products from the sensing layer, the network layer, the infrastructure layer to the supporting platform layer, YOFC offers integrated, high-end and customized services covering the assessment system, top-level planning, project planning, system design, software development, system integration, and operation to intelligent connection fields such as the public security, prosecution and law enforcement department, agriculture, education and coal. As the company's data lifecycle management and service platform products, our self-developed YOFC Shuge Platform could fully penetrate all stages of data collection, storage, management, analysis, display and exchange, to truly achieve the intelligent upgrade as driven by data and offer clients a comprehensive data integration solution.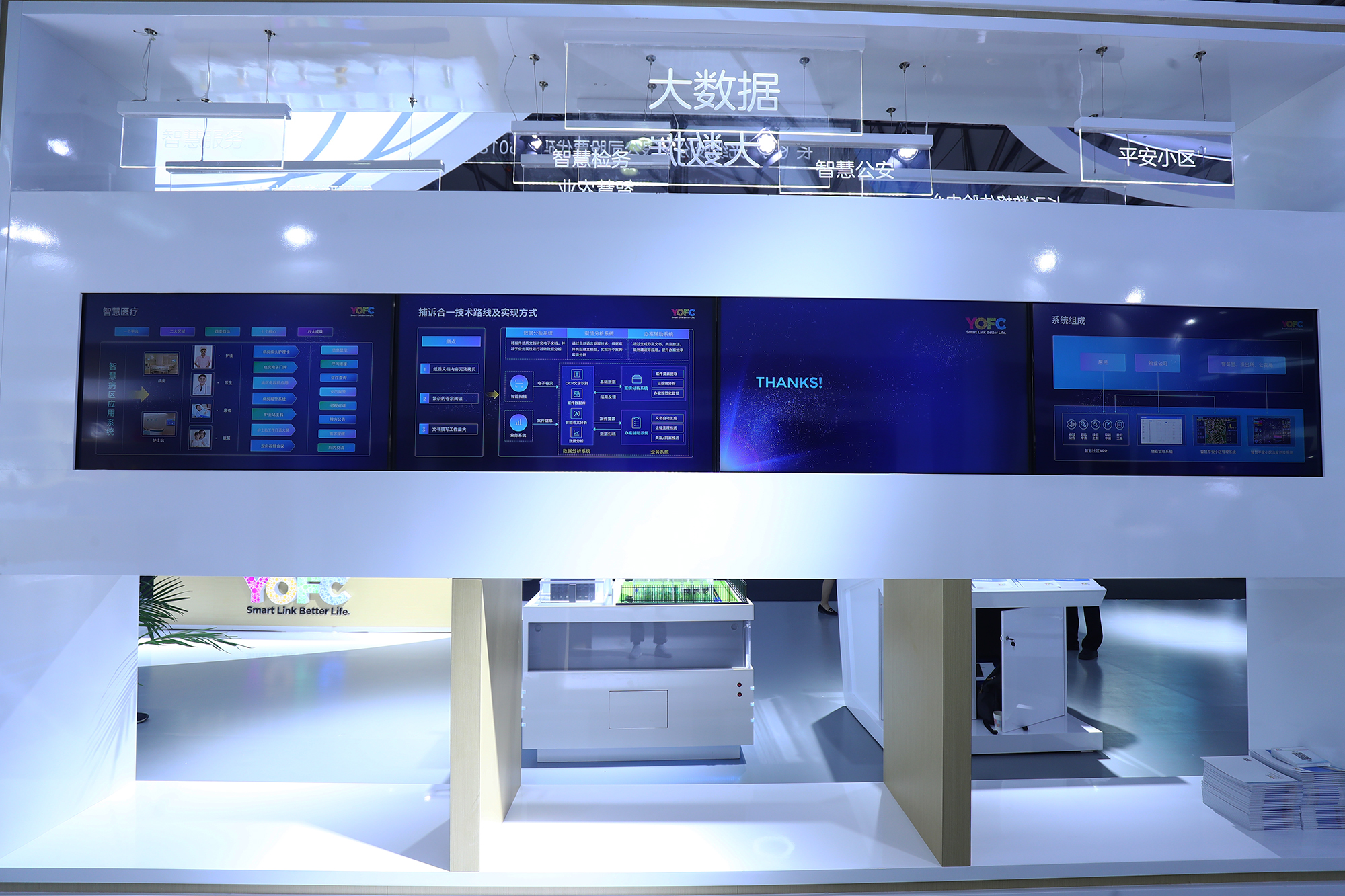 Data center series products and solutions provide efficient connection guarantee
In the 5G era, there will be greater business and traffic demands of data centers. In response to the urgent demand of broader data transmission bandwidth within the data center, YOFC has released high-quality OM3/OM4/OM5 series multimode optical fibre products that meet international standards, as well as high-density patch panels, modules, panels, trunk cables and jumpers, covering from full-range optical module solutions to 5G wireless base station construction solutions, thus providing reliable connection guarantee for the smooth 40G/100G upgrade of data centers and strong support for the construction of 5G network and follow-up operations of operators.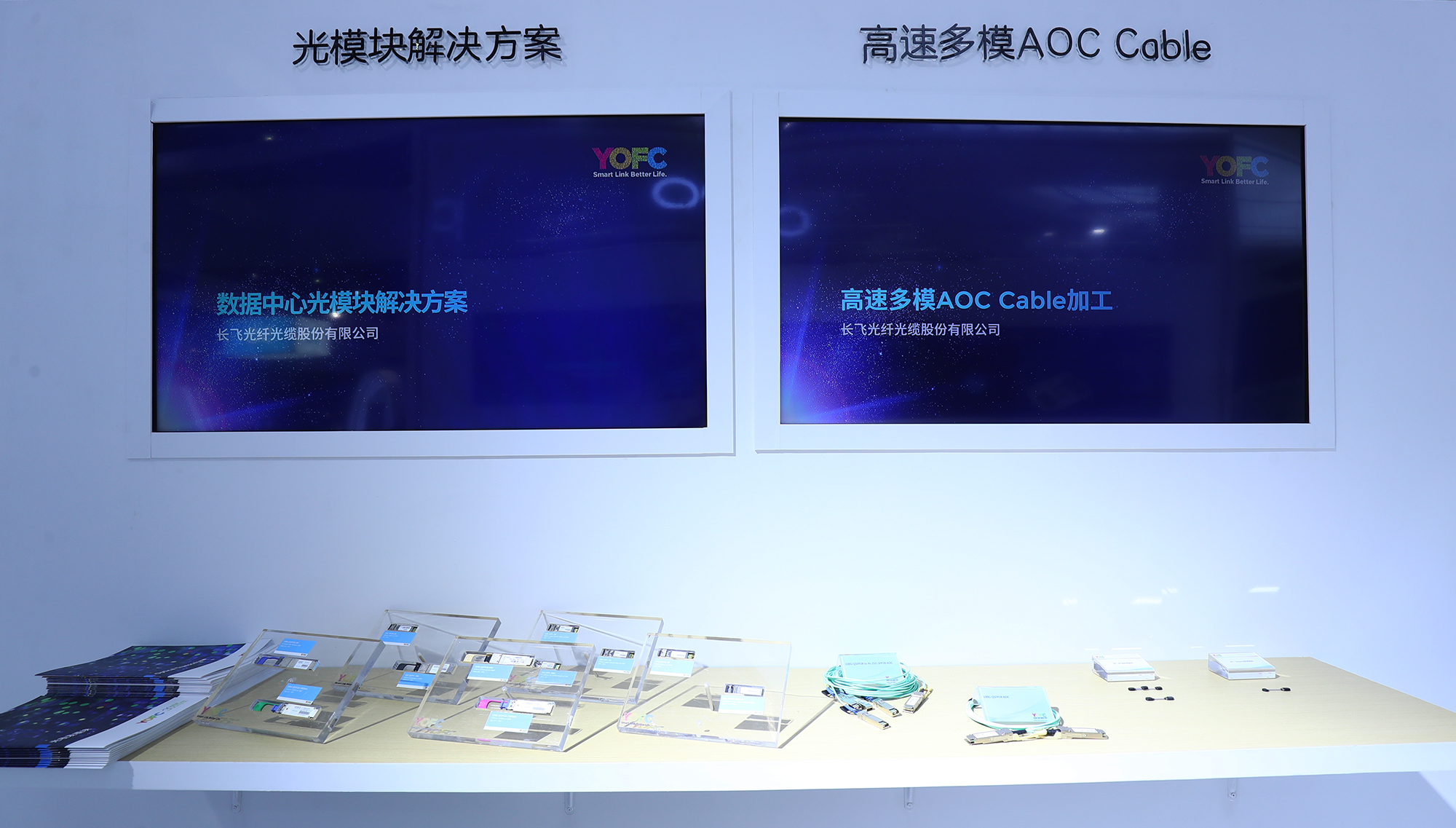 Smart Ocean products and solutions support the construction of a marine power
To actively follow the national strategy to build China into a marine power, YOFC displayed its Smart Ocean series products and solutions at the MWC Shanghai 2019. YOFC's submarine optical cable, submarine cable and optoelectronic composite cable products and solutions are chiefly used in sectors such as cross-ocean communications, offshore oil platforms, offshore wind power transmission, and seabed observation networks. Also on display was our optical fibre hydrophone solution that could facilitate modern hydrological monitoring, oil exploration and marine seismic monitoring.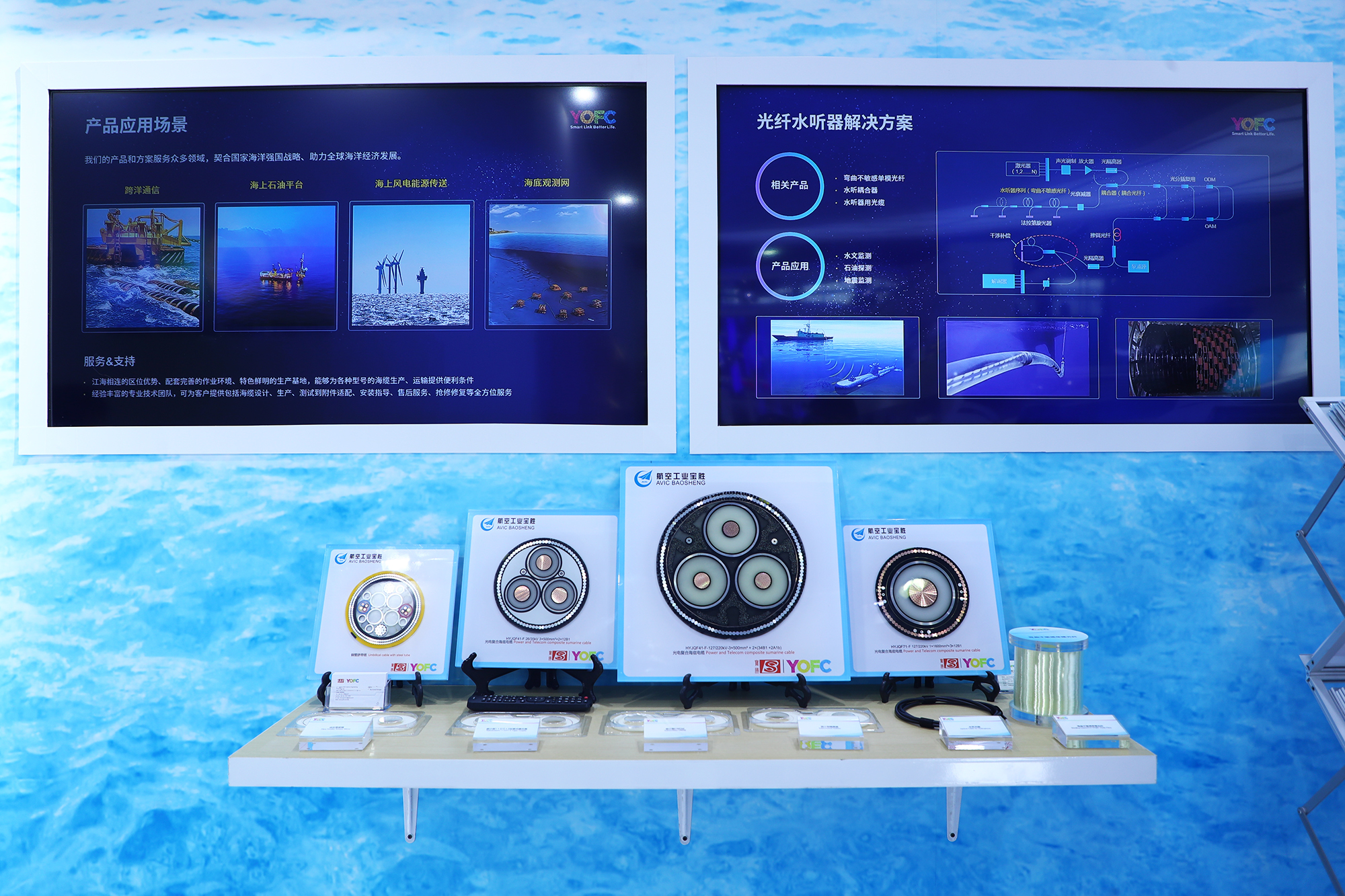 Smart home enhances sense of happiness
The high bandwidth and low latency characteristics of the 5G era will greatly satisfy the application of zero-distance, real-time interaction in the industry chain downstream, driving the rapid development of applications such as 8K and VR. In YOFC's Smart Home exhibition area, household scenes were virtualized to show the 8K HDMI fibre optic cable with super-large bandwidth, differentially rendering the transmission advantage of YOFC's AOC cable over traditional copper cable. Also on display were high-bandwidth, low-latency VR fibre optic cables, and specially made flexible wires. Free from electromagnetic interference, they could meet the demands of VR movements at different amplitudes without damage.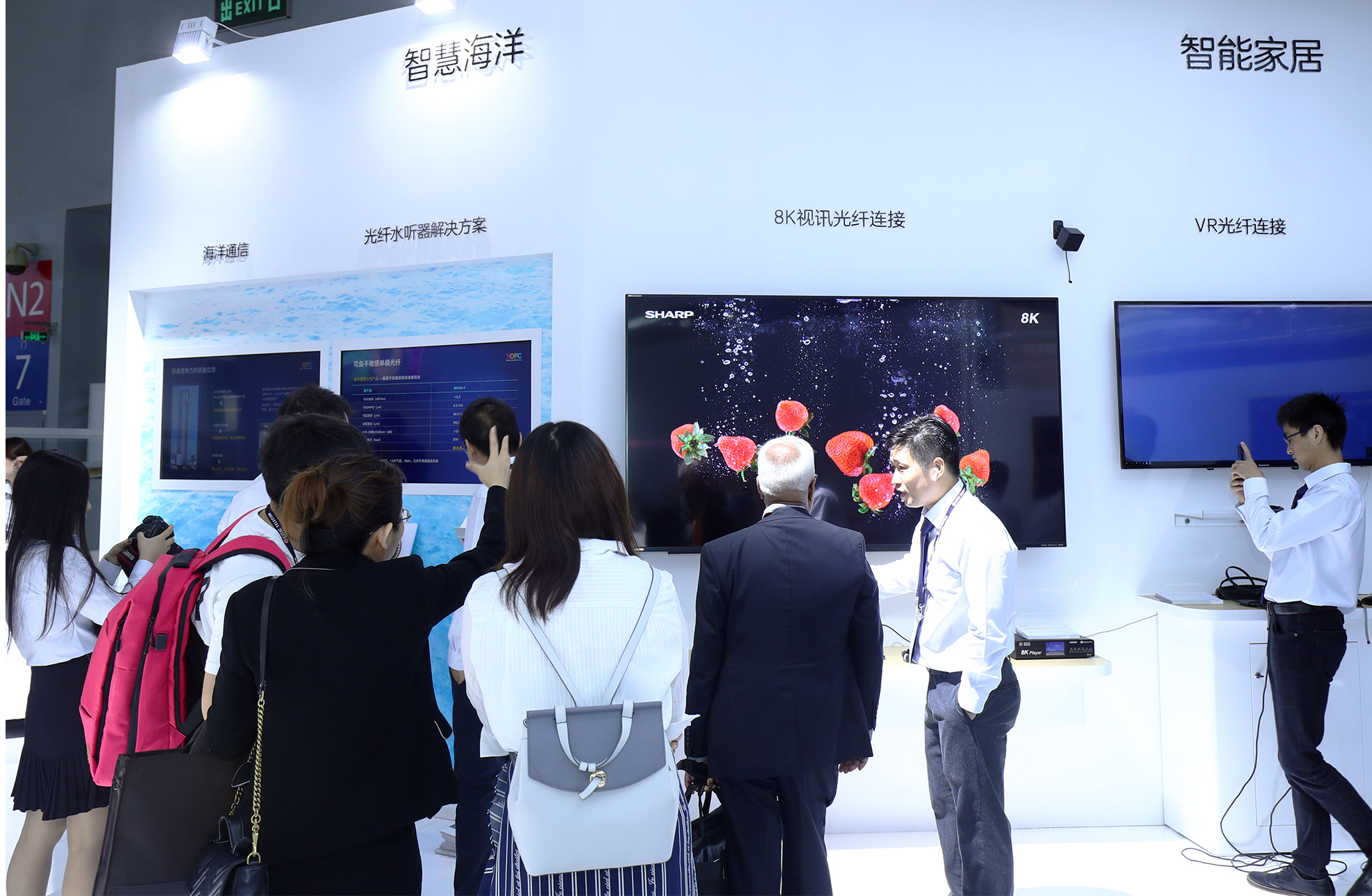 Smart Grid products and solutions help smart grids move forward
Power communication is the foundation of smart grid. The smart grid products and solutions provided by YOFC, ranging from OPGW and ADSS cables that are commonly used in power industry to high-voltage flame-retardant cables and power connectors, from optical cable automatic monitoring and protection systems to optical fibre/grating sensor monitoring system, could offer technical support and product services for application scenarios such as long-distance transmission for power grid communication, distribution automation, power information collection, energy access, power grid control, intelligent monitoring and maintenance management.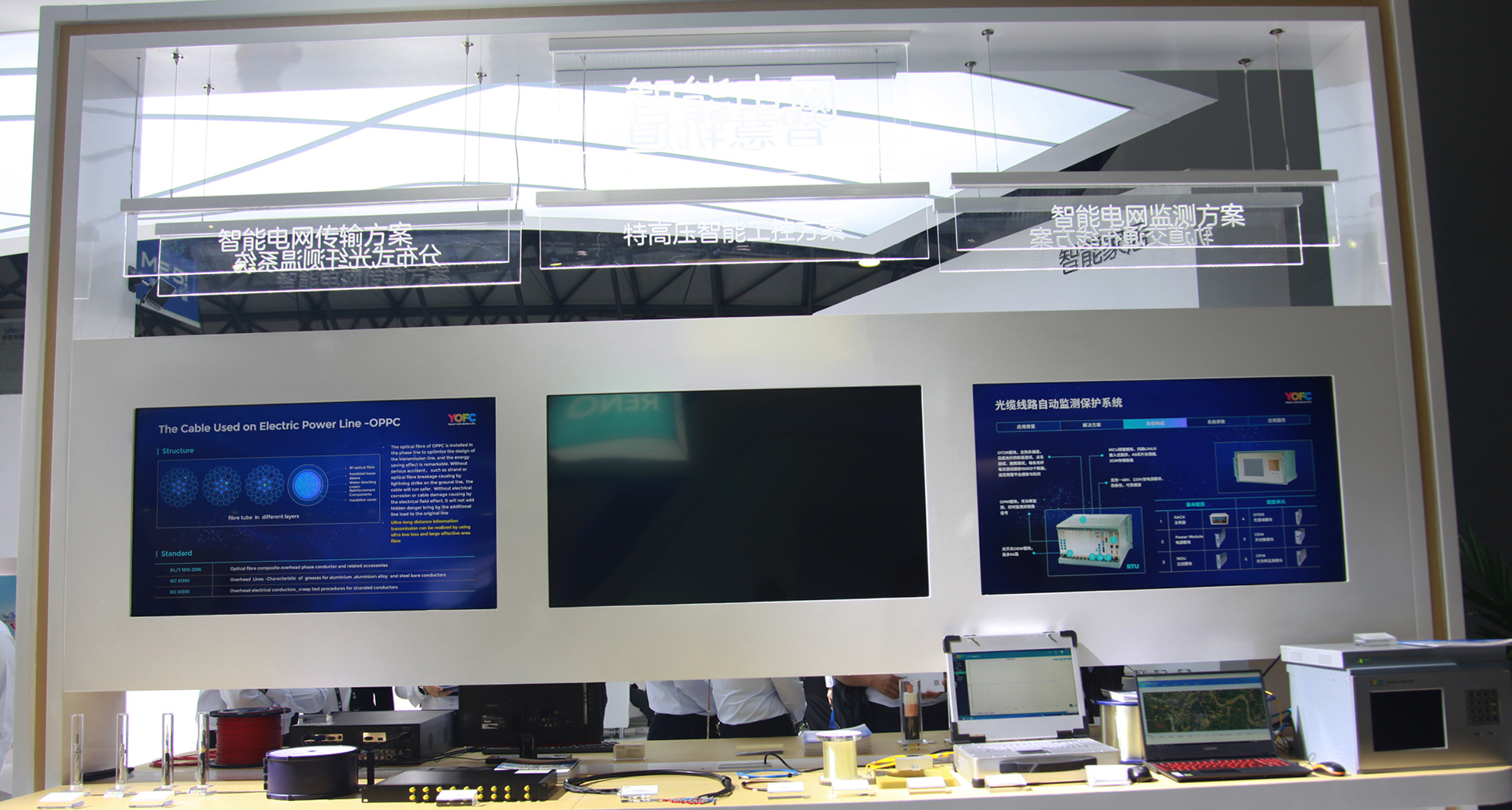 Rail transit solutions fully meet the needs of transportation and communication construction
Using its own advantages in cable manufacturing, YOFC has developed cable products for railway, urban rail transit, intercity rail transit and tunnel project, covering from high-performance, flame retardant, rat-proof, waterproof and chemical corrosion resistant optical cables for rail transit, to leakage coaxial cables for radio communication blind spots in the rail, and distributed temperature measurement systems, to fully meet the needs of construction of rail transit communication lines.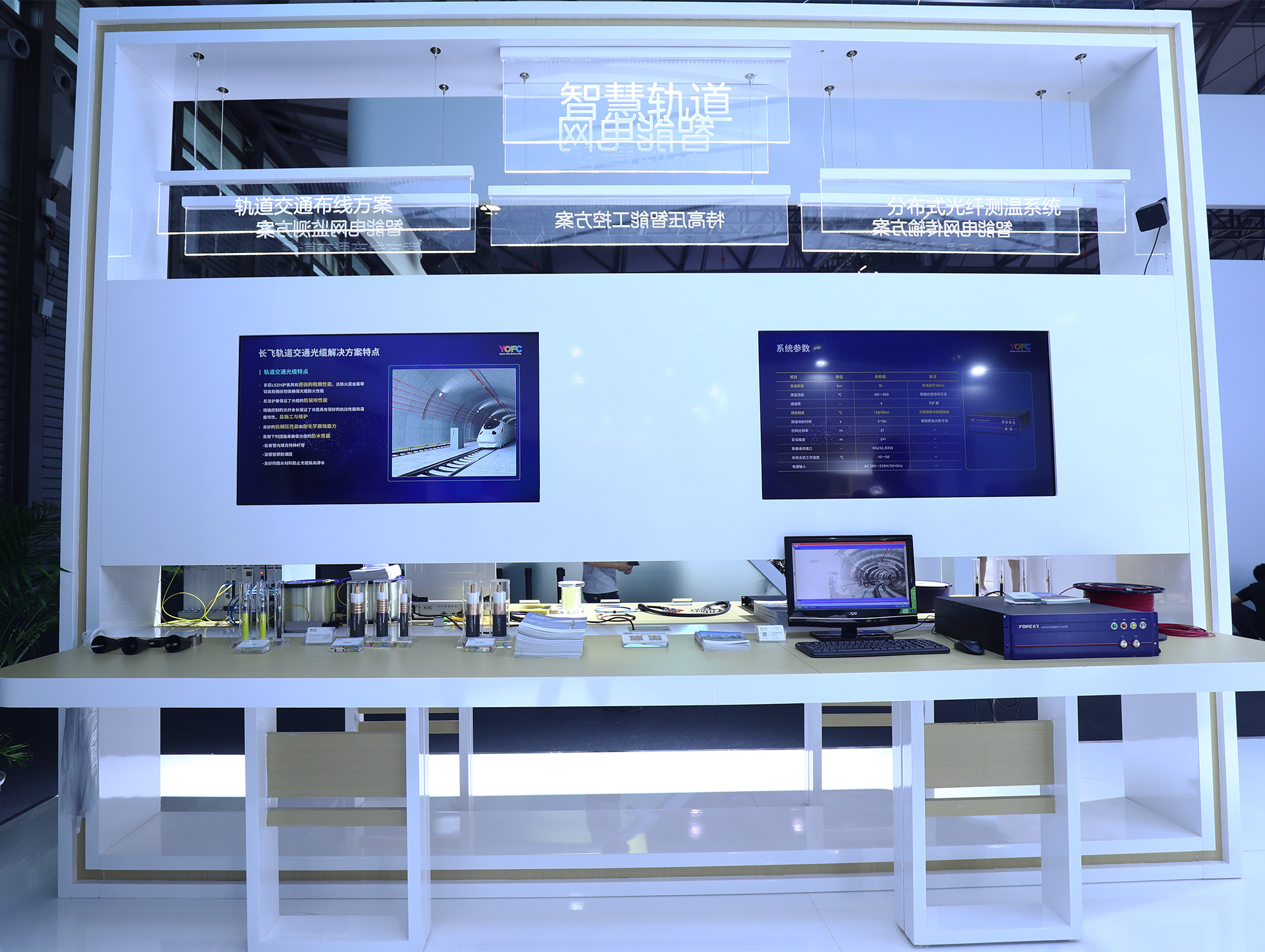 At present, the commercial application of 5G will bring about tremendous application scenarios. China is officially entering a new era of informationization that features higher speed, greater connectivity and lower latency, making a connected world between people, between people and things, and between things gradually become a reality. To realize the smart life of "easy access to information and everything", solid technology and hardware/software shall be maintained to provide strong support for the new generation of the Internet. To keep abreast with the 5G era, YOFC will continue to adhere to the mission of "Smart Link Better Life" and the core values of "Client · Accountability · Innovation · Stakeholder Benefits". Going on seeking development through innovation, offering high-quality products and services to customers and joining hands with partners at upperstream/downstream of the industrial chain, we will make due contribution to the 5G development around the globe and the digital transformation of various industries.