On September 4-7, the 21st China International Optoelectronic Exposition (CIOE 2019) was held in Shenzhen Convention and Exhibition Center. Yangtze Optical Fibre and Cable Joint Stock Limited Company (YOFC) (Stock Code: 601869.SH, 06869.HK) greatly presented the specialty fibres and modules for high-speed optical communications, specialty fibres and devices for fibre sensors, and solutions for data centers in the event, with a huge number of visitors in the booth.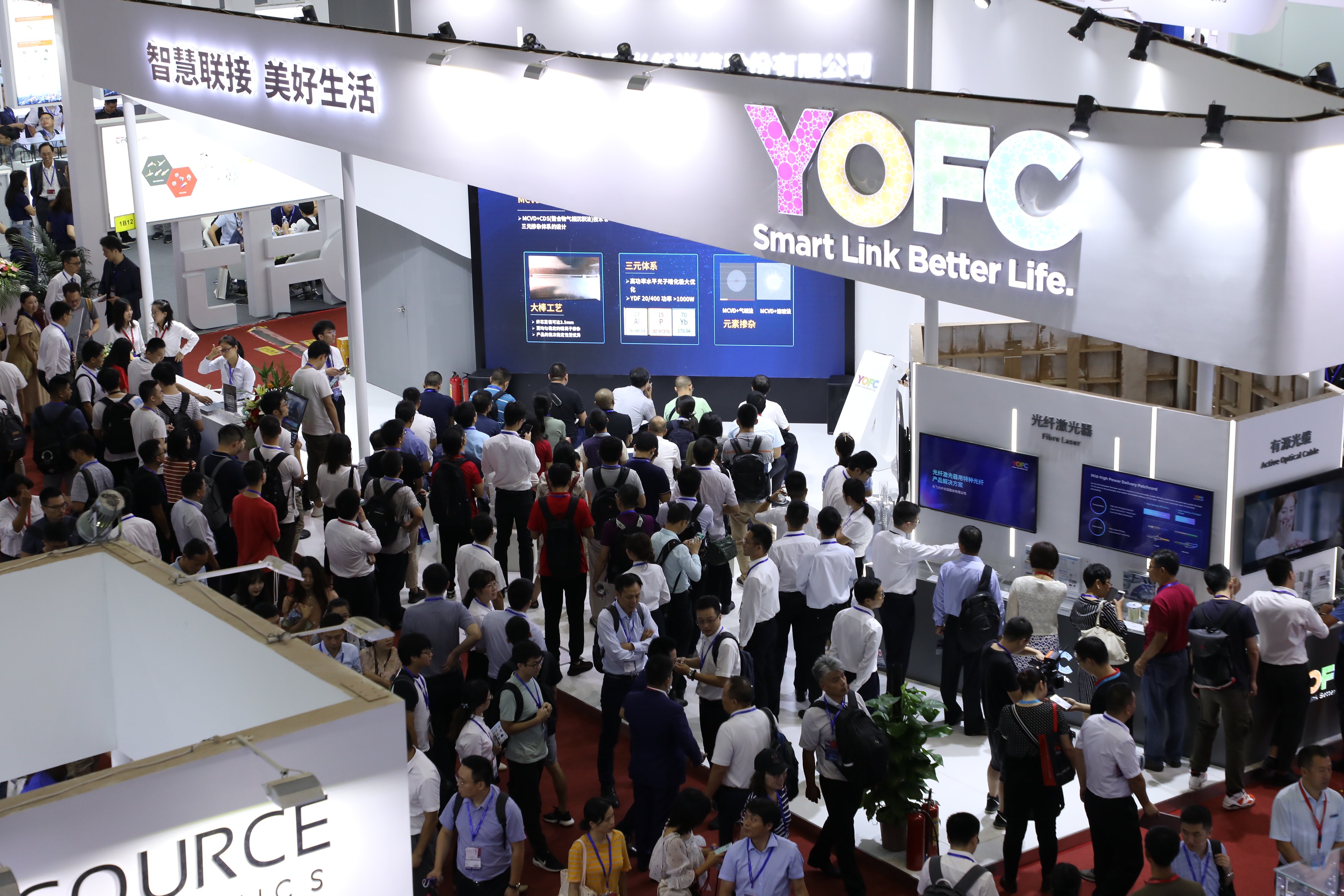 Specialty Fibres and Modules for High-speed Optical Communications
Meeting the Requirements for High-speed, High-bandwidth, and Low-latency Transmission in the 5G Networks
The specialty fibres from YOFC for optical communication components, such as single-mode fibres for component, polarization-maintaining fibres for component and matched-clad single-mode fibres, feature excellent optical and geometric performance in the industry, to better meet the requirements for miniature and integrated optical devices. At the CIOE, YOFC highlighted the MSA EDFA modules, miniature EDFA modules and other fibre amplifiers. With stable support for materials, high performance of the overall machine and customized services, these amplifiers have been widely used in China's broadcasting, telecommunications and scientific research units. YOFC also demonstrated multi-core fibres and supporting fan-in/out modules, few-mode fibres and multiplexers/demultiplexers, embodying the most cutting-edge technologies in the world.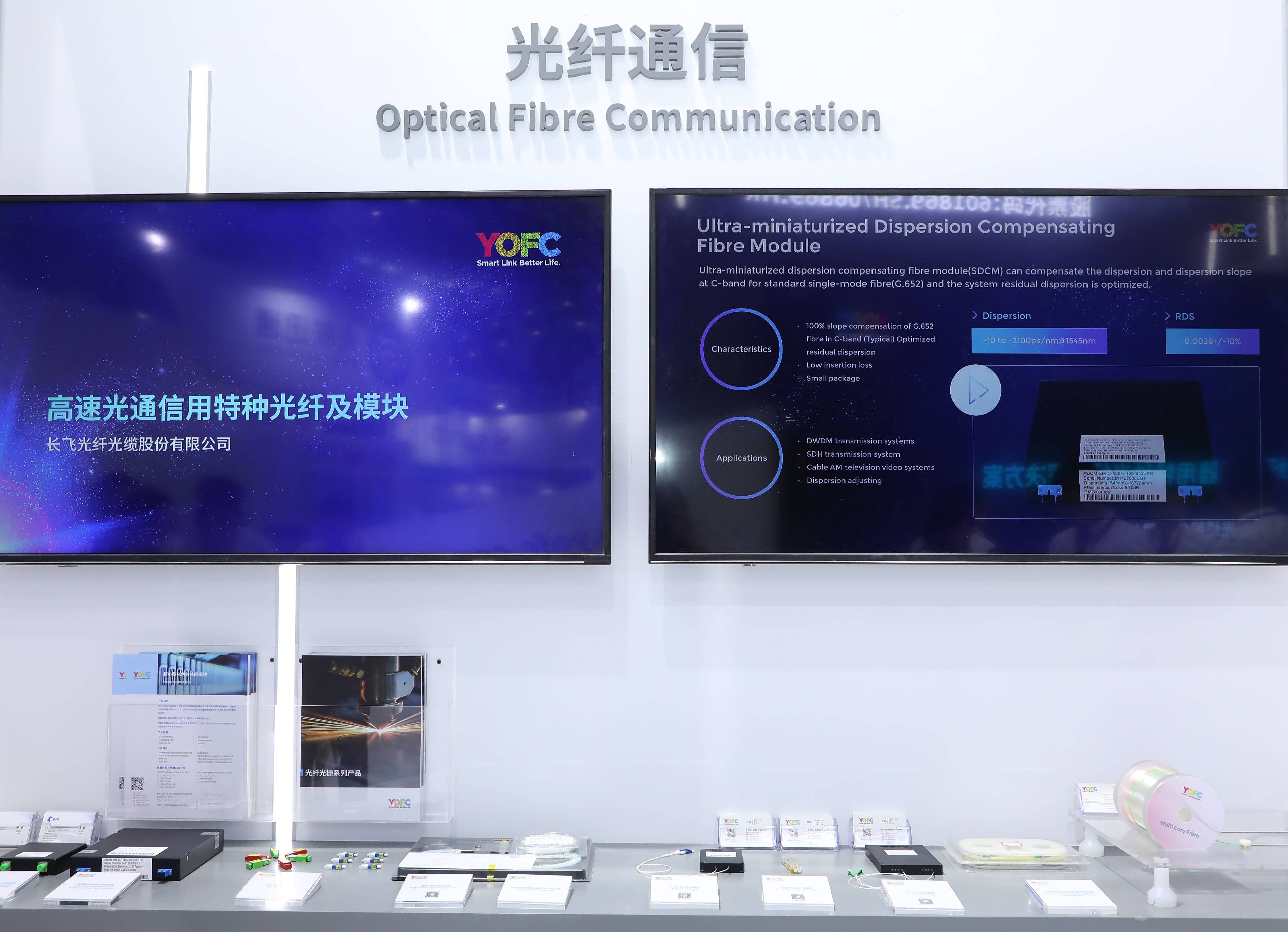 Specialty Fibres for Fibre Sensors
Constantly Providing Premium and Reliable Services for Sub-industry Applications
Fibre sensors have become popular in many fields such as hydrographic survey, petroleum exploration, and rail transit. YOFC presented the PCVD-based specialty fibres and optical cables, including the thin-diameter polarization-maintaining fibres for gyroscopes, polarization-maintaining fibre rings for gyroscopes, fibres and optic cables for hydrophones, radiation-resistant fibres and optical cables, high-temperature-resistant fibres and optical cables, and the fibres and optic cables for temperature measurement and security. With high sensing performance and reliability, these fibres and optical cables constantly provide premium and reliable services for sub-industry applications.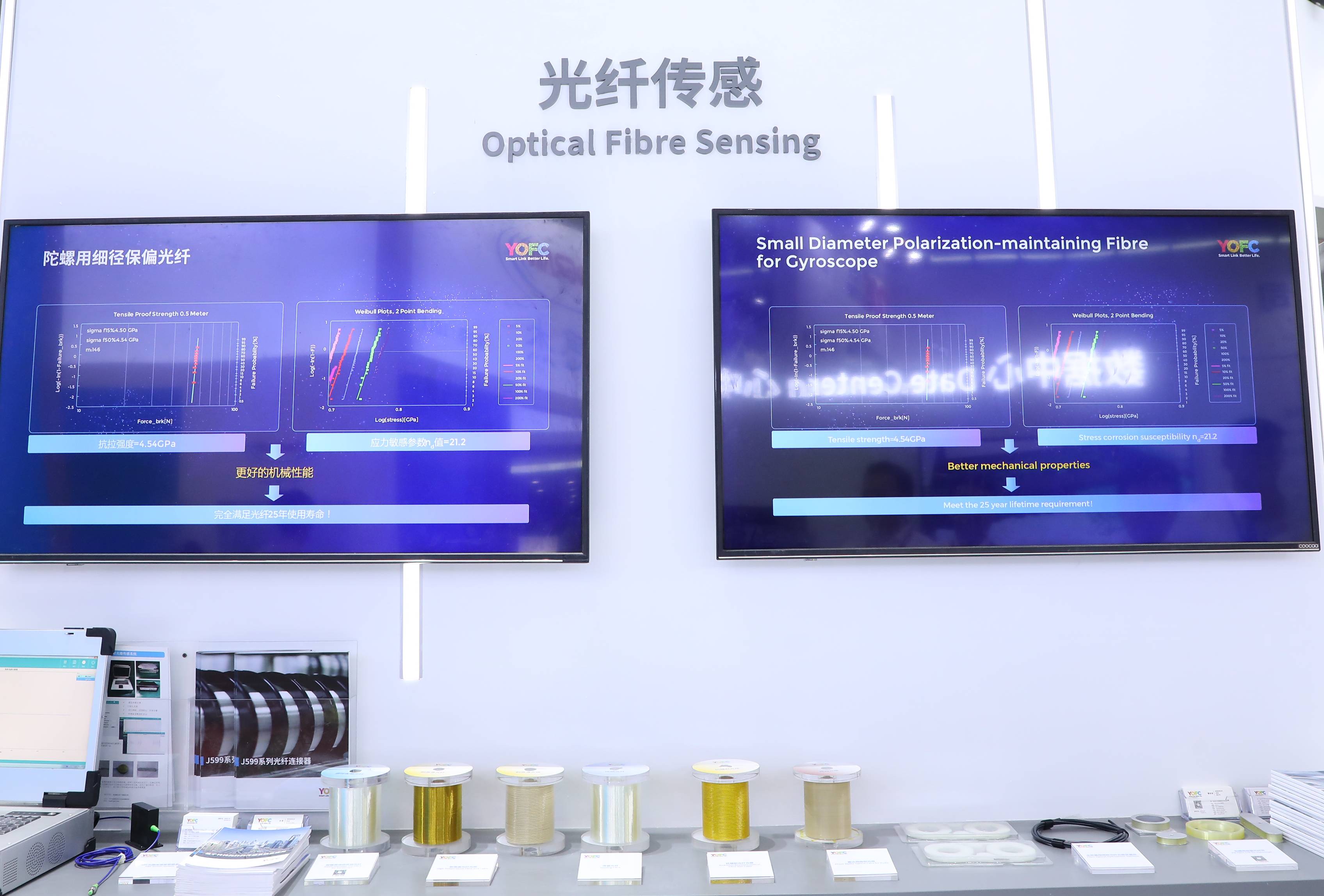 Data Center Solutions
Guaranteeing Efficient Connectivity
To suit the rapid growth of data transmission bandwidth within the data center, YOFC has released high-quality OM3/OM4/OM5 multimode fibre products in line with international standards, and offered high-density distribution frames, modules, panels, trunk optical cables and jumpers. YOFC delivers advanced fibre manufacturing capabilities, guaranteeing reliable connections for 40G/100G smooth upgrades of the data center.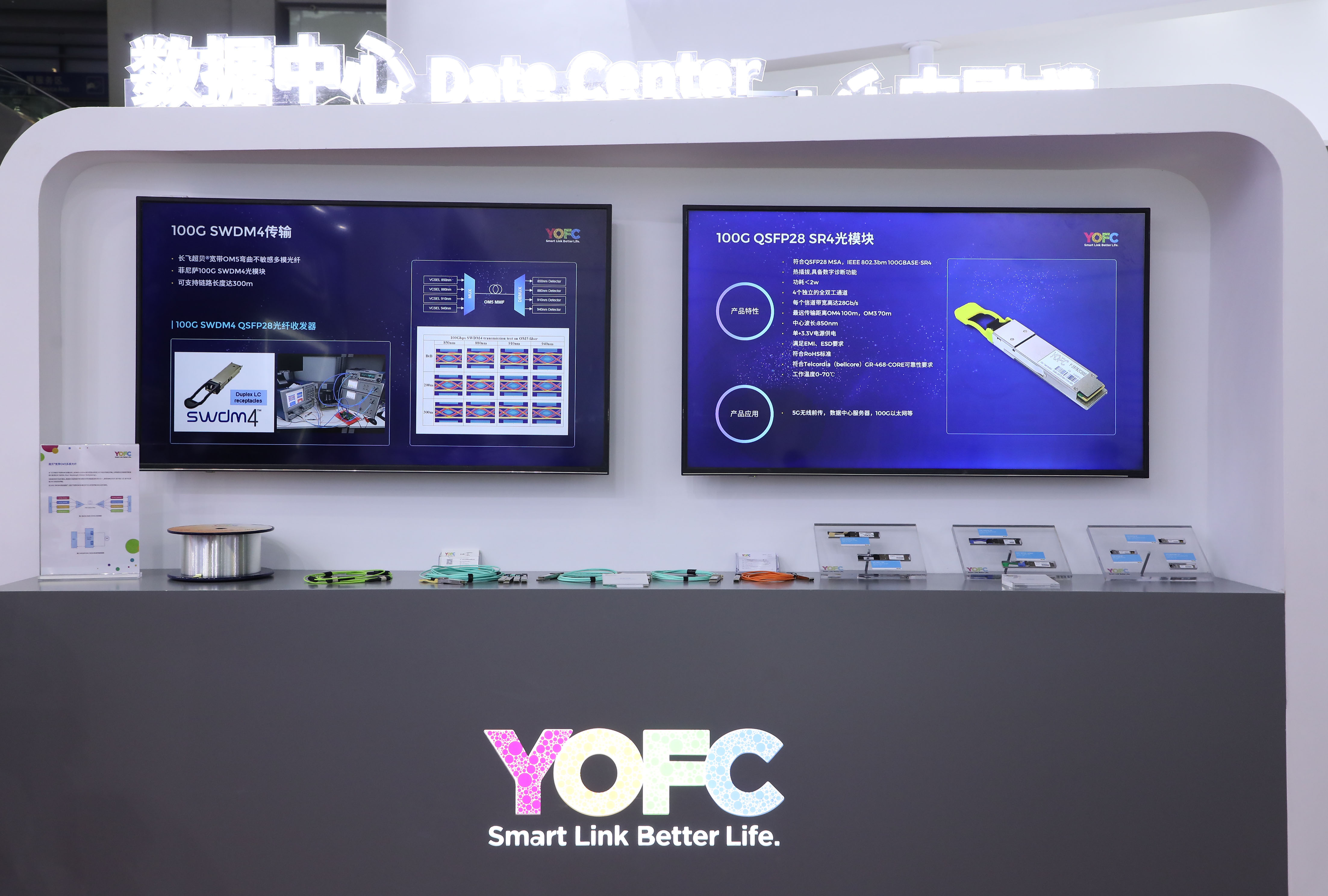 In addition, YOFC offers a full range of optical module solutions to meet the needs of different application scenarios for the data center that adopts the leaf-spine topology.
Considering the complexity of construction scenarios for 5G wireless base stations, the optical module product line of YOFC utilizes wavelength division multiplexing, optical chip overclocking and other technologies to provide low-cost and low-power solutions for various application scenarios such as direct fibre connection, passive point-to-point WDM, and active WDM/OTN/SPN. In this way, YOFC provides powerful support for the 5G network construction and operation of operators.
All Optical Network
Dedicated to a Connection Scheme for the Full-Scene Optical Network
The rapid development of cloud computing, big data and 4K video has promoted an explosive growth in network traffic and demands. To suit customer requirements and overcome technical challenges, YOFC has offered a full range of cable solutions suited to full scenarios, which meet the requirements for cable application and layout in a variety of scenarios. These cable solutions include indoor and outdoor photoelectric composite cables, micro bundle optical cables, air-blown micro cables, bio-protective cables, all-dry optical cables, etc. In addition, YOFC tailors all-optical connection solutions specific to application scenarios, so that customers can get the exclusive optical network solutions.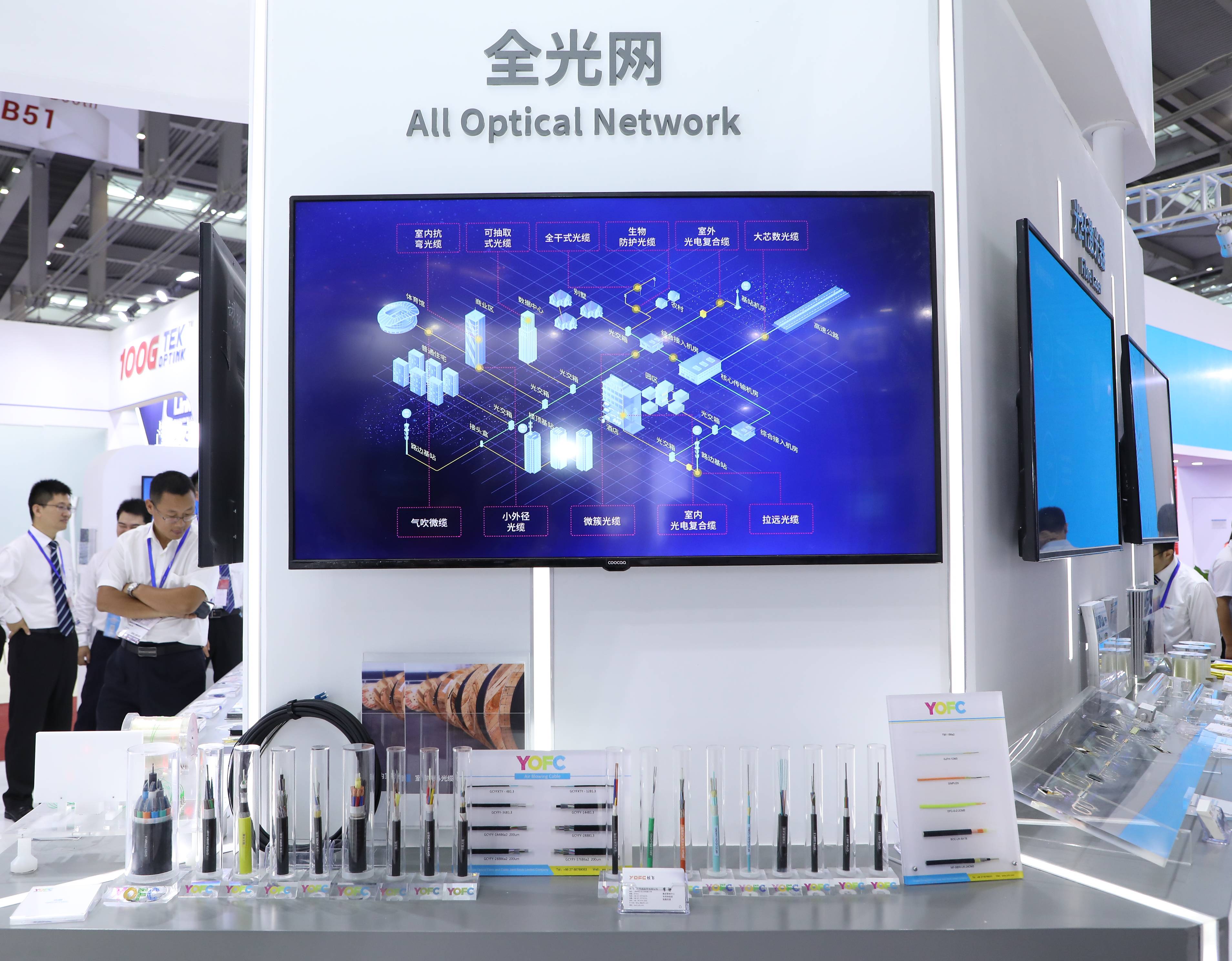 Active Optical Cables
Escorting Efficient and Stable Transmission
FIBBR Crystal HDMI fibre and FIBBR USB 3.0 fibre extender are quality optical fibre products presented by FIBBR/YOFC, which adopt the YOFC BendRobust special bend-resistant fibre and self-developed high efficiency photoelectric-converting chip. Durable with 180-degree bend radius, these fibre products deliver efficient and stable transmission performance with high bandwidth, low delay and zero attenuation.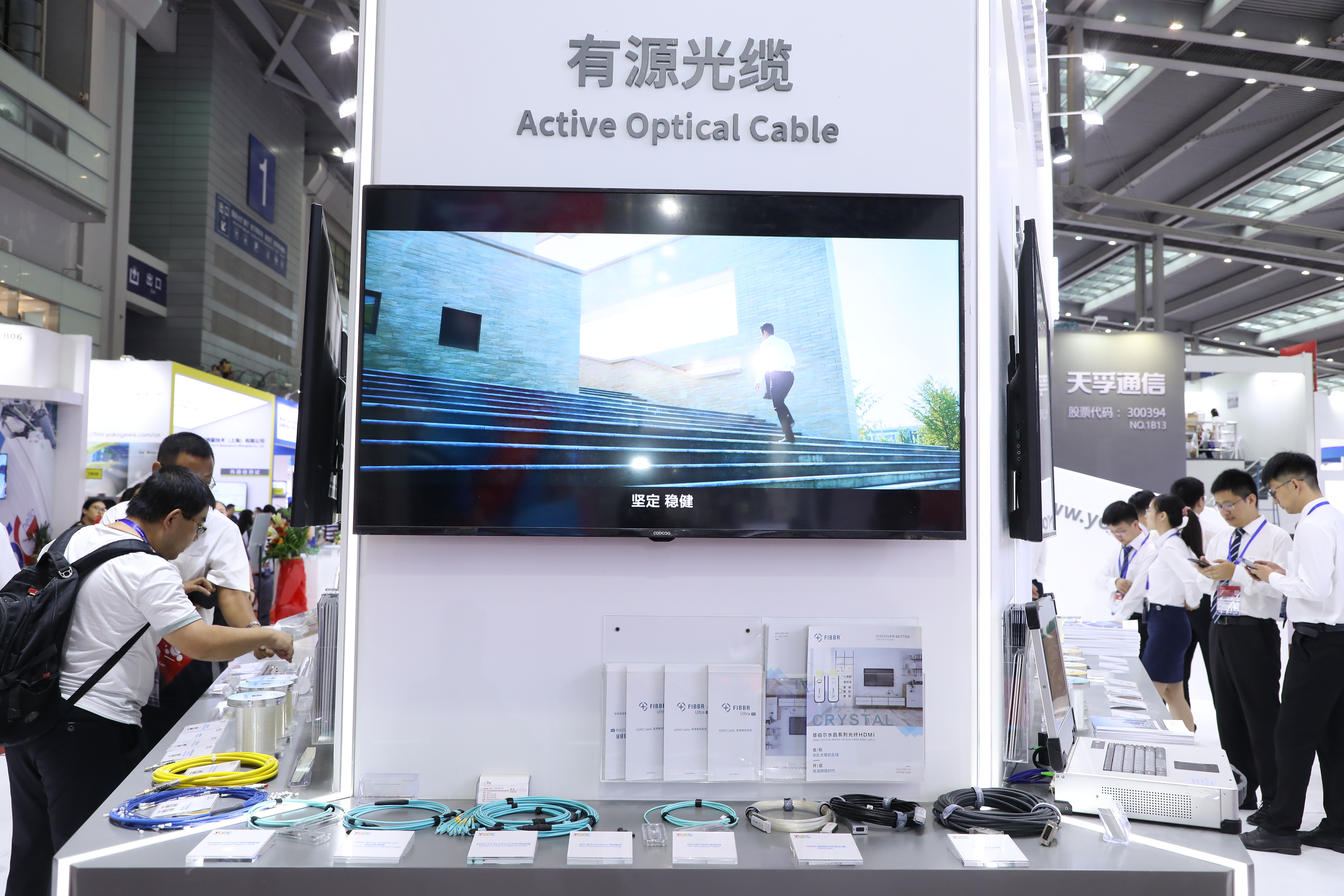 Click for more content: