Foshan Radio and Television Optical Cable Line Monitoring System
Project Overview
The trunk cable routing of the Foshan Radio and Television Network is shown in the figure. The optical cable-monitoring host was installed in the City Center Server Room, while light source devices were installed in seven subsidiary server rooms to achieve real-time monitoring of Foshan Radio and Television's trunk cable.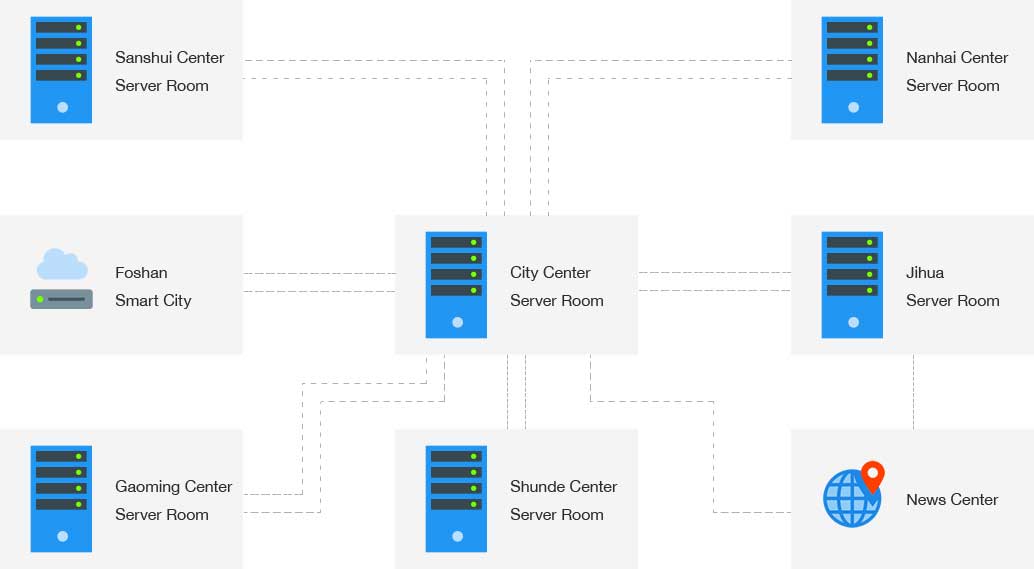 Value for Client
Completion of the project provided the client with a geographic information platform-based intelligent optical cable line monitoring system, backed with powerful resource management functionality, organically combining optical cable monitoring, alarm notification, fault analysis, fault location, fault management, line maintenance and line management.
Higher operation and maintenance efficiency; lower operating costs.
Up to 20% increases in resource utilization.
100% intercommunication and sharing of cable data across areas.